UK water crisis pollutes privatisation legacy
Britain's biggest water supplier staving off renationalisation, trains derailed by strikes and consumers suffering huge energy bills -- the nation's vital sectors are mired in chaos decades after their controversial privatisation.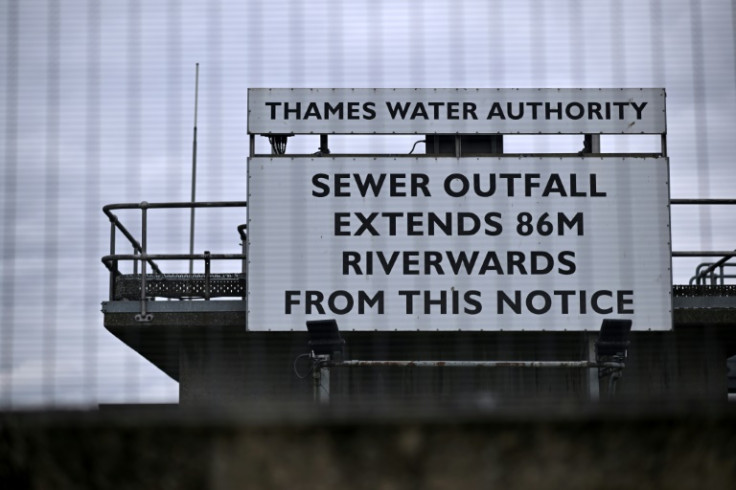 Britain's biggest water supplier staving off renationalisation, trains derailed by strikes and consumers suffering huge energy bills -- the nation's vital sectors are mired in chaos decades after their controversial privatisation.
Sold off in the 1980s and 90s under Conservative prime ministers Margaret Thatcher and John Major, state-run utilities and British Rail were split into several companies, unleashing fresh investment but also huge executive bonuses, shareholder dividends and massive debts.
Thames Water on Monday announced a significant financial injection from shareholders that keeps Britain's biggest supplier of the commodity afloat.
The company, reported to have been at risk of renationalisation, said shareholders agreed to provide further funding worth GBP750 million ($960 million).
However, it falls short of the GBP1 billion it sought on top of GBP500 million secured from shareholders in March.
Thames Water on Monday also noted that it would need a further GBP2.5 billion of support between 2025 and 2030.
The government of Conservative Prime Minister Rishi Sunak had said the crisis at Thames Water -- the company has debts of GBP14 billion -- is a matter for the company and shareholders despite reports the state made contingency plans for temporary control.
"Renationalisation, in addition to being expensive, would be suicidal electorally" for the Tories, Professor Hugh Willmott of Bayes Business School told AFP.
Even the main opposition Labour party, strong favourites to win a general election expected next year, has abandoned plans to renationalise the water and energy sectors if elected, as the state coffers have become depleted in the cost-of-living crisis.
Labour, however, has its sights set on returning the railways to full state control.
Britain's "rail sector is easier as much of it is already effectively nationalised", noted Willmott.
The nation's rail tracks were not privatised, while the state has periodically enforced temporary renationalisation of badly-run train operators.
There have been calls also for renationalisation of Royal Mail, crippled over the past year by postal workers striking over pay.
Railway staff and state health workers have also carried out mass industrial action as inflation remains stubbornly high in Britain, eroding the value of wages.
The UK government in May took control of train operator TransPennine Express owing to persistent delays and cancellations of its services serving northern England and Scotland.
A vital sector that has remained under state control during its 75 years of existence is the cherished National Health Service, but which is facing a huge crisis.
The NHS, which relies on private-sector investment as well as taxes and state borrowing to run, has also accumulated a huge debt and is operating out of numerous crumbling hospitals while patients are waiting record-long times to be treated.
Sunak, the son of a former NHS doctor, recently unveiled a 15-year plan to recruit hundreds of thousands of health workers.
Whether the state rescues Thames Water remains to be seen after shareholders led by Canadian pension fund Ontario Municipal ploughed more cash into the indebted company -- but less than required.
"When privatised in 1989... the water industry was hailed as the jewel in the crown of the Thatcherite privatisation programme," noted independent analyst Howard Wheeldon.
"The rather sad reality is that in a world increasingly driven by individual greed, it could be argued that ... (the) water industry became the biggest rip-off story in the UK.
"In the 34 years since privatisation, water bills -- both to households and industry -- have soared," he added.
The country's water companies have reportedly accumulated combined debt totalling more than GBP60 billion since privatisation.
They have been under fire for years over releasing untreated wastewater into rivers and seas, blighting fragile ecosystems and leading to illnesses in people and closure of beaches.
A UK court last week fined Thames Water GBP3.3 million for polluting rivers.
Water bills could surge 40 percent by 2030 to fund the works, according to estimates.
"Would nationalisation -- itself a long-drawn-out and costly process -- produce any improvement over better regulation of the private sector?" questioned Professor Len Shackleton on behalf of free-market think tank, the Institute of Economic Affairs.
"Sure, costs would be reduced were no dividends paid. But government borrowing still has a cost... Yes, water is a mess. But don't suppose nationalisation is a panacea."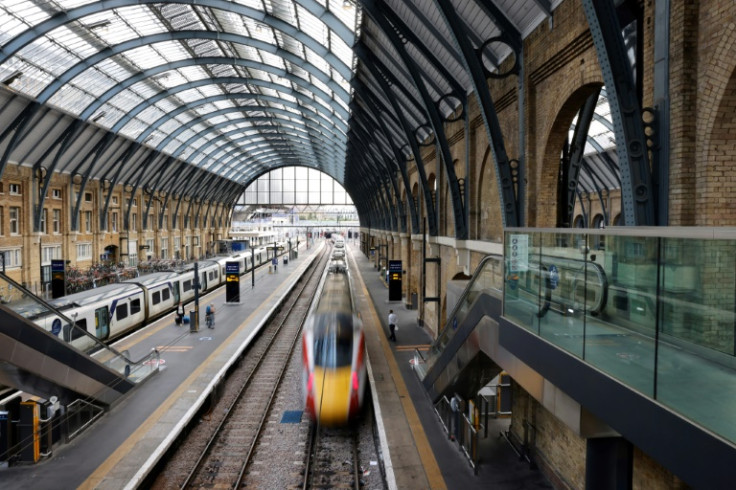 © Copyright AFP 2023. All rights reserved.