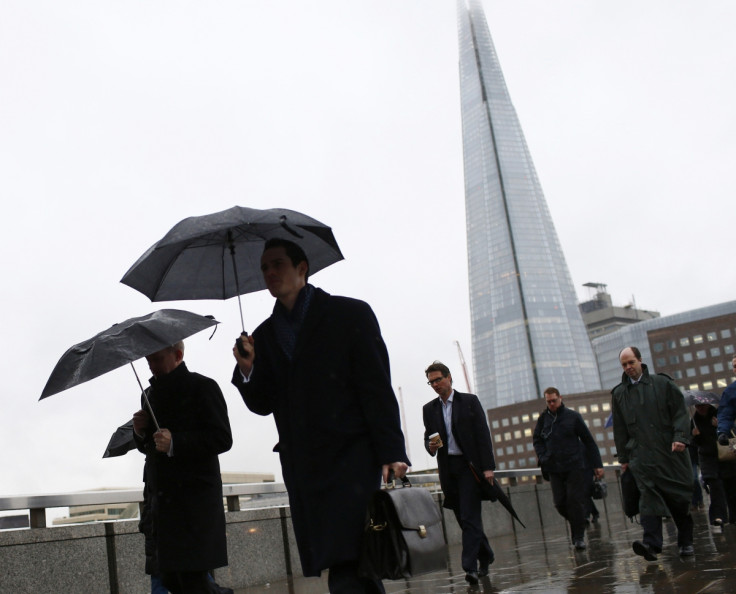 UK workers are optimistic about 2017, with two thirds of workers saying that their employers will perform better next year. Around half of the respondents in the latest Randstad Workmonitor survey, also expect the country's overall finances to improve over the next few months despite uncertainty over Brexit.
The survey report, as seen by IBTimes UK, showed that 59% of Britons believe they will get a pay raise in April, of which 42% said they also expect to receive a bonus in the same month. About 63% said that they are optimistic about the country's future despite the economic uncertainty over Britain's exit from the European Union.
UK employees are also willing to consider a job change in the New Year, while 63% say they are "open" to the idea, 33% are actively seeking a new job, the data showed.
Mark Bull, CEO of Randstad UK, said: "No one could have predicted the events of 2016 but as the year comes to an end this report shows UK employees are feeling optimistic.
"Workforce sentiment can be seen as a barometer of the wider economy so it's an encouraging sign that almost two thirds of workers think their employers will perform better in 2017," he said.
On the downside, the survey found that job satisfaction amongst UK employees fell by two per cent in 2016 compared to last year. However, the number of "very dissatisfied" employees was at 11%, the same as 2015. Around 70% of employees, though, said they were "very satisfied" with their jobs.
The survey also asked about what employees thought about national growth. About 47% of Britons said they expect the UK's overall finances to improve in 2017.
Randstad Workmonitor survey also covered 32 other countries around the world. Some 400 employees between the ages 18 and 65 participated in the study from each country.
India, China and the US were far ahead on the optimism scale than the workers in the UK, the survey found. While in India, 94% of the respondents said they were optimistic of their employers in 2017, this figure stood at 83% in the other two countries. In the US, respondents felt that their President-elect Donald Trump's policies would boost the bottom line of their employers.
UK employees' optimism levels, the survey found, were more on par with European countries. While 61% of employees in France were optimistic about job market in 2017, in Germany it was 65%. The UK also came close to the global optimism average of 68%. The UK optimism finding was much better than countries such as Japan where employees. Only 43% of respondents in Japan said they expected their employers to be better off next year.