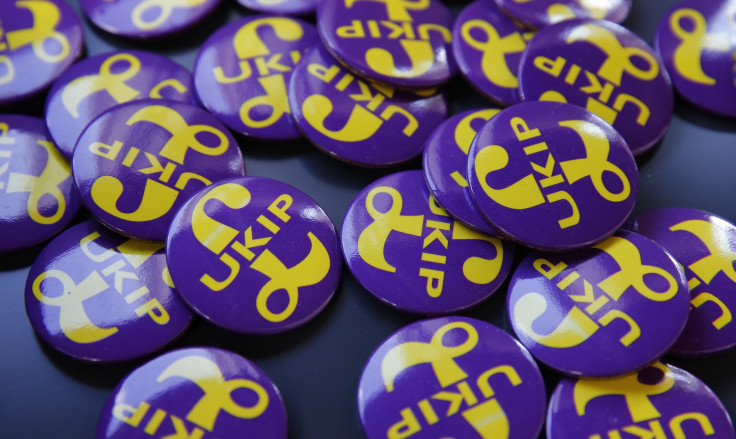 A Ukip prospective parliamentary candidate (PCC) has quit over homophobic and racist remarks he made during a phone call.
Kerry Smith, who was selected by the Eurosceptic party to fight the South Basildon and East Thurrock seat next may, stood down after the Mail on Sunday obtained a recording of the Essex County Council and Basildon District Council representative making the offensive comments.
Smith described gay people as "fucking disgusting old poofters", referred to a woman with a Chinese name as a "chinky" and joked about shooting people from Chigwell in a "peasant hunt".
Smith, in the first instance, said he was sorry and noted that he was on strong painkillers.
But on Sunday he issued a statement outlining that he stood down from the role "to see the best" for South Basildon and East Thurrock.
"I have this evening offered my resignation as Ukip PPC for South Basildon and East Thurrock," Smith said.
"I want the best for South Basildon and East Thurrock and I want to see the real issues discussed that touch the lives of people.
"Therefore I have chosen to resign so that Ukip can win this seat next May."
Former Conservative MP Neil Hamilton was the favourite to become the PCC for South Basildon and East Thurrock in October after Smith was deselected.
But Hamilton endorsed Smith in his hustings speech after Channel 4 reported that it had seen a letter from Euro-sceptic party's finance committee questioning expenses claims made by Hamilton during the European Union (EU) parliamentary elections.
Hamilton accused party insiders of "dirty tricks" and claimed only a handful of people had access to the letter.
"The dirty tricks department of Ukip is alive and kicking and in full-swing," Hamilton told the BBC.
"Only a handful of people will have known about this letter, so it will be pretty easy to point the finger of suspicion as to who, or on whose behalf, the letter was leaked."
Natasha Bolter was due to stand for Ukip in South Basildon and East Thurrock before resigning and accusing Roger Bird, the party's general secretary, of sexual harassment.
Bird denies the allegations and has claimed that the pair were in a relationship.