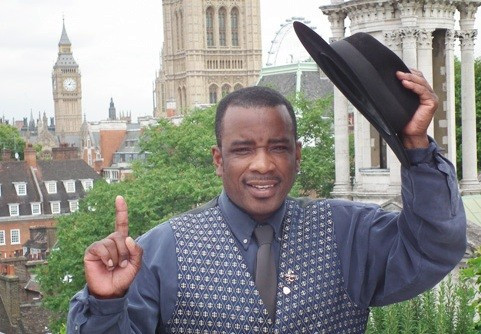 A Ukip election candidate has launched an attack on child adoption by gay couples.
Former boxer Winston McKenzie, who is standing in Croydon North, called it "child abuse" and claimed that it denied a child a normal life.
His comments have been condemned by gay rights groups and his own party.
It followed a separate Ukip row when three youngsters in Rotherham were removed from a family home by social services because their foster parents were Ukip supporters.
McKenzie said: "To say to a child, 'I am having you adopted by two men who kiss regularly but don't worry about it' is abuse.
"It is a violation of a child's human rights because that child has no opportunity to grow up under normal circumstances," he told Metro.
Gay pressure group Outrage spokesman David Allison told IBTimes UK: "He's coming out with the same arguments as when this was first in the news and the church was rattling its chains to try and prevent it.
"The alternative for some children would be to be put in a home. It's a very marginal view to hear today."
Ukip distanced itself from McKenzie's comments but refused to condemn them. It opposes gay marriage.
A spokesman said: "We think anybody who provides a safe, loving and stable family is fine to be an adoptive parent. Winston McKenzie has his own views and we are not going to sack him.
"He was deeply embarrassed about this, but we are not a party that orders its members what to think.
Act of intolerance
"The difficulty regarding the same-sex marriage debate is that there is no guarantee that religious institutions will not be forced, via appeals made to the EU's Strasbourg court, appeals that certain same-sex marriage-supporting groups have already suggested, to perform ceremonies that they themselves do not agree with. We see this as an act of intolerance in itself."
Under leader Nigel Farage, Ukip, a right-leaning libertarian party, has made significant poll gains, including beating the Liberal Democrats in the recent Corby by-election.
McKenzie won six bouts and lost nine during an unspectacular boxing career between the late 1970s and early 80s.