Ukip leader Paul Nuttall has decided to stand again for election to parliament, announcing he will contest the Boston and Skegness seat at the general election on 8 June.
Nuttall revealed at a press conference in Hartlepool on Saturday (29 April) that he will stand in the constituency currently held by Conservative MP Matt Warman.
In last June's referendum in Boston, Lincolnshire, had the highest proportion of people who voted to leave the European Union (EU).
In 2015, Warman sealed the seat for the Tories with 18,981 votes with Ukip coming a close second with Robin Hunter-Clarke achieving 14,645 votes.
But Warman supported the Remain camp last summer and Nuttall believes he can close the gap between the two parties citing the fishing industry a key issue in the constituency.
The Liverpudlian said according to ITV News: "It is a great honour and a privilege to stand for Ukip in Boston and Skegness.
"The constituency voted overwhelmingly for Leave inspired in part by the massive betrayal of our fishing industry by successive governments, something that today's Conservative Party led by Theresa May looks set to repeat.
"I will make it my mission to stand up for the people of Boston and Skegness and ensure there is no backsliding on Brexit."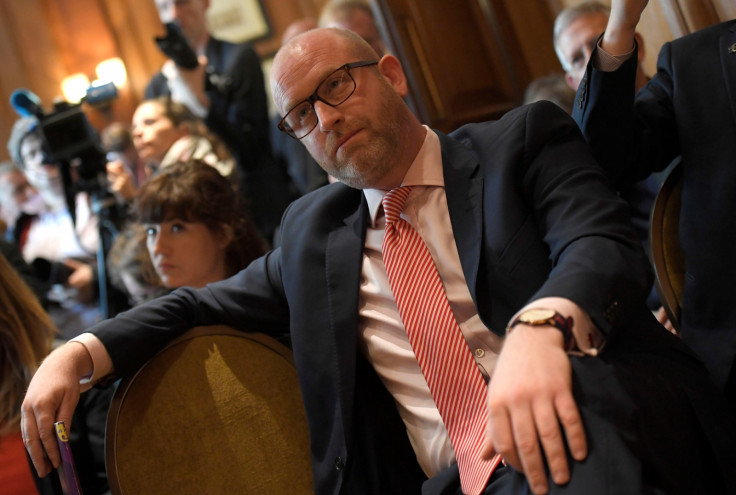 It will be the second time Nuttall has made a bid for Westminster after he unsuccessfully contested the Stoke-on-Trent Central by-election in February losing out to Labour's Gareth Snell.
Nuttall had announced this week that he would stand as a candidate at the general election but declined to say for which area.
During the 2015 general election, Ukip won more than 3.8 million votes securing 12.7% of the vote.
Sue Blackburn, chairman of the Ukip Boston and Skegness branch, said according to the Boston Standard: "As branch chairman, I would like to say on behalf of the Boston and Skegness branch how delighted we are to have our leader standing in this election and Paul will have the utmost support of this branch."
Ukip were again criticised on Saturday (29 April) for their attitudes towards Islam after a blog post by an MEP described the faith as a "death cult" came to light in the week that a controversial "integration policy" was announced.
Ukip's Brexit spokesman Gerard Batten said the religion was "steeped in 1,400 years of violence" after the Westminster attack on 23 March.
His words were revealed by the Guardian in the week that Ukip announced their so-called 'integration policy' which included a ban on wearing face coverings in public places and annual school-based medical checks on girls from groups at high risk of suffering FGM.