Ukip leadership candidate Steven Woolfe has had his credentials brought into question after it emerged he failed to declare a drink-driving conviction. The party's immigration spokesman was fined £350 and disqualified from driving for a year after being drunk in charge of a scooter in 2004.
Woolfe appeared to breach the Electoral Commission rules when he "forgot" the conviction when he stood in the Greater Manchester Police and Crime Commissioner (PCC) election in 2012, the Huffington Post has revealed.
It is a criminal offence to make a false statement on nomination papers, a mistake that could cost Woolfe, a qualified barrister, the position as Nigel Farage's successor .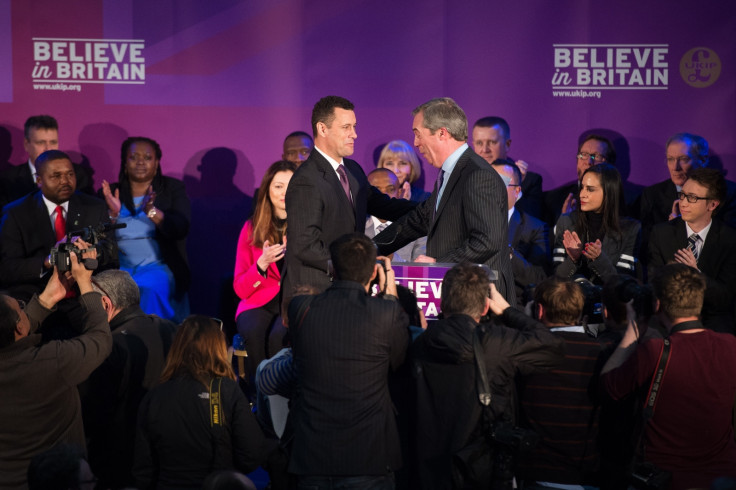 "I made a foolish mistake 14 years ago which I regret," he told the site. "As the years went on I forgot about the conviction as I got on with my life. The conviction was a spent conviction in November 2012 and not in my mind when I stood for Police and Crime Commissioner in Greater Manchester.
"It was also a spent conviction when I stood for the European Elections in 2014 and General Election in 2015." The former barrister ended up finishing last in the election with just under 9% of the vote.
The Police Reform and Criminal Responsibility Act 2011 included strict rules when it created the office, banning those who had committed an "imprisonable offence" from standing.
Woolfe is expected to go up against Cambridgeshire councillor Lisa Duffy and the MEPs Jonathan Arnott and Bill Etheridge in the leadership contest but his campaign launch got off to the worst possible start when he appeared to miss the deadline for his nomination.

Hopefuls had until 12pm to submit their papers but the party did not receive Woolfe's until 12.17pm. He blamed technical issues for the delay and believes he is still in the race.