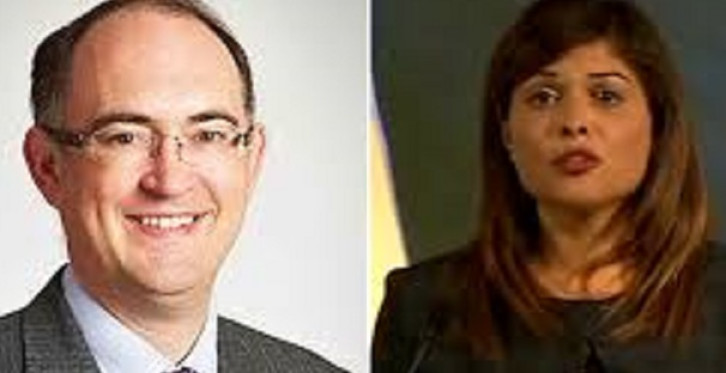 Ukip general secretary Roger Bird has denied claims made by party candidate Natasha Bolter that he sexually harassed her after they had dinner.
Bird, 41, was suspended on full pay by the party after newly-selected candidate Bolter, 35, made the allegation.
She said Bird propositioned her over dinner at a swanky private club on the same day she was interviewed for the role as candidate.
Bird apparently bought her a £169 jumper after saying she was not smartly enough dressed for the occasion. He then tried to kiss her after the meal, claimed Bolter.
Bird, who is one of the most senior people in Ukip, has claimed he and Bolter had a "brief" sexual relationship. She has denied this.
Recounting the alleged sexual harassment, Bolter said: "He took me down to the snooker room and said 'I find you very attractive,' he said: 'Would you like to come home with me?'
"I could see that he wasn't really interested in what I had to offer as a politician," she told The Times.
"It was obvious that he wanted to sleep with me. I was quite adamant that I'm not going to sleep with him or anyone [in Ukip].
Speaking to the BBC, Bird said: "We were in a relationship briefly, but that relationship developed well after she had been admitted to the approved candidates list, so her selection was not connected to that."
The claims by Bolter are embarrassing for Ukip, especially after leader Nigel Farage trumpeted her defection from Labour.
Ukip has struggled to present itself as a party which welcomes women, following a series of embarrassing episodes, several of which involved the party's former MEP, Godfrey Bloom.
Ukip claimed it acted "decisively" when the sexual harrasment claims came to light by suspending Bird.