Ukraine Crisis: Mustafa Jemilev Warns of Tatar Jihadi Reprisals against Russia in Crimea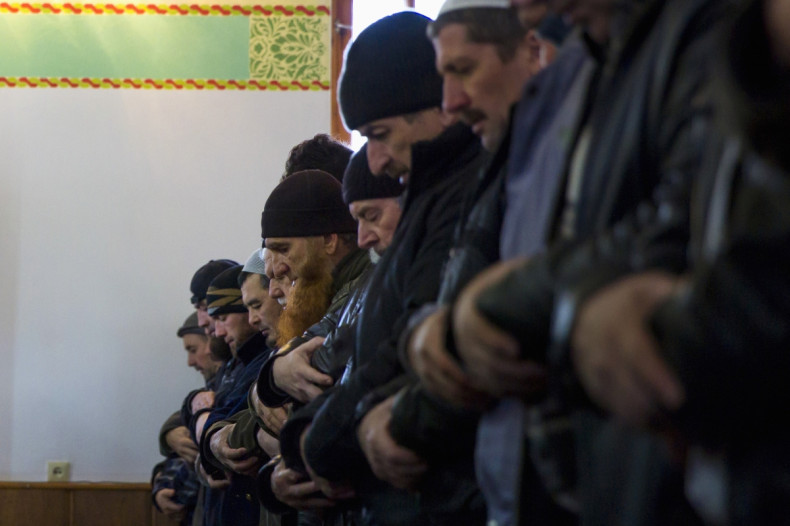 Occupying Russian forces will face bloody reprisals from militants in the Crimean Peninsula if the Ukrainian region joins Russia in a referendum, a Crimean Tatar leader has warned.
"We have Islamists, Wahhabis, Salafis, groups who have fought [with the opposition] in Syria," said Mustafa Jemilev, a member of the Ukrainian Parliament, told the Financial Times in Simferopol.
"An enemy has entered our land and we are ready," he said.
"We can't stop people who want to die with honour."
He distanced himself from any reprisals, however, saying that he did not endorse them.
Jemilev claimed that numerous militant Tatars had approached him and said they would fight the Russians to defend Crimea.
A referendum, which will determine whether the region stays with Ukraine or joins Russia, is scheduled for Sunday.
Jemilev spoke of Tatar reluctance to sign a deal with pro-Russian officials which offers Tatars senior posts in a new Russian-governed Crimea and financial assistance for Tatar refugees who wish to return to the region.
"This agreement is not worth the paper it's written on," he said. "Everything can change tomorrow."
The threat of resistance attacks against the Russian occupation of Crimea demonstrates the risks the Kremlin faces in maintaining its sphere of influence in the former Soviet states.
The jihadi hashtag #NafirForUkraine, translated as a "call to action", has begun to appear frequently on Twitter, as it did in Egypt and Syria.
The Tatar population represents a Muslim, Turkic-speaking minority of approximately 288,000 out of the total Crimean population - a proportion of 12%.
The group are strong supporters of the new government in Kiev and backed the overthrow of former Ukrainian president Viktor Yanukovich.
Russia could face a situation similar to that of the Chechen war where foreign jihad fighters focused their attention on Russian targets.
Charles Lister, an expert on jihadi groups in Syria, said that events in Crimea could see "the opening of a new jihadi front" on the peninsula.
A number of Tatars have mobilised against the Assad regime in Syria in support of the opposition forces. A Tatar foreign fighter, known only as "Abu Khaled", set off a suicide bomb attack in Aleppo last year.
Tatar opposition to Russian advances in the region can be traced back to the 20th century when Stalin deported 200,000 Tatars from Russia to Central Asia, leaving many to die.