Ukraine Crisis: Russia's Channel One Cameraman Killed in Donetsk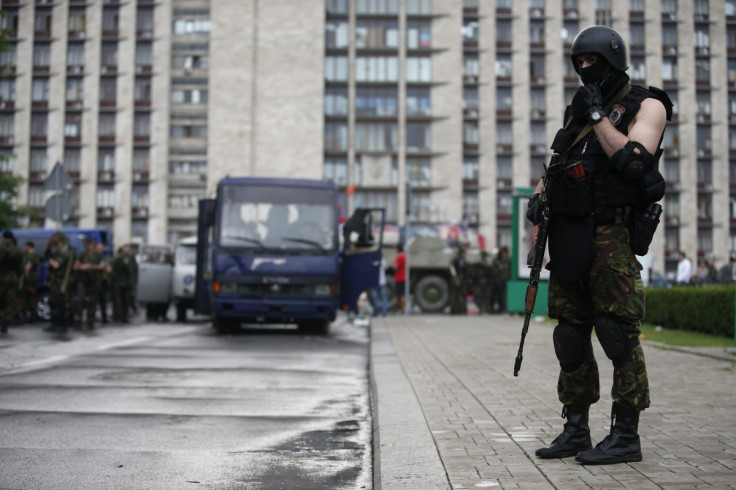 A cameraman working for Russia's state-owned Channel One television station has been killed in the restive eastern Ukrainian region of Donetsk.
Anatoly Klyan, 68, was hit in the abdomen by suspected gunfire from Ukrainian government forces when his film crew attempted to shoot footage near a military unit.
A Channel One statement said the cameraman was part of a crew filming a group of soldiers' mothers who were being driven to the military unit on a bus "to meet their sons and take them home".
The trip was organised by pro-Russian separatists and the bus transporting the crew and fighters' mothers came under fire as they approached the military base, according to Channel One.
Russia's Foreign Ministry held Ukrainian soldiers responsible for the attack and following its demand of an investigation into Klyan's death, Russia's Investigative Committee spokesman Vladimir Markin said a criminal case would be launched over the cameraman's death.
"This criminal case will soon be combined into one earlier launched on the use of military force by the Ukrainian Armed Forces, armed members of Ukraine's National Guard, as well as the use of banned weaponry and methods in time of war," Markin said.
The cameraman is the fifth journalist to be killed in the region since the outbreak of unrest between pro-Government forces and rebels in April.
Both sides have been accused of violating a 10-day ceasefire offered by newly-elected Ukrainian president Petro Poroshenko.
Russia's Foreign Ministry said the attack demonstrated Kiev was not serious about a de-escalation of the conflict.
© Copyright IBTimes 2023. All rights reserved.