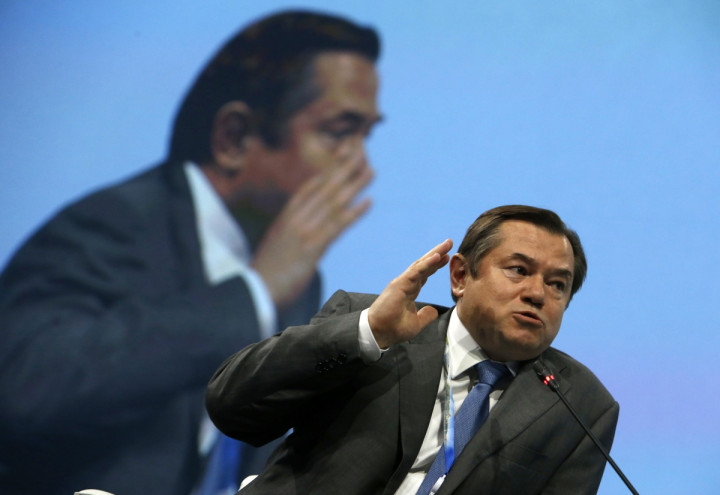 One of Vladimir Putin's senior advisers has called Ukraine's newly-elected president Petro Poroshenko a "Nazi" after the Ukrainain signed a landmark free-trade deal with the European Union.
Sergei Glazyev, when asked if he believed that Poroshenko was a Nazi, told the BBC: "Of course."
He added that the association agreement signed at the EU summit in Brussels was "illegitimate".
"Europe is trying to push Ukraine to sign this agreement by force," said Glazyev.
"They organised [a] military coup in Ukraine, they helped Nazis to come to power. This Nazi government is bombing the largest region in Ukraine."
In reaction to the agreement, Russia warned that there would be grave consequences as the crisis between Ukrainian government forces and pro-Russian separatists continues in Ukraine's eastern regions.
The deal is strongly opposed by Russia because it will not only move Ukraine closer to the West economically and politically, but will also pull Georgia and Moldova further away from Russia's sphere of influence.
Poroshenko said that the deal is only one step on the path towards full membership of the union.
"Ukraine is underlining its sovereign choice in favour of membership of the EU," he said.
He lauded the deal as "a historic day, the most important day since independence" after the fall of the Soviet Union which offered Ukraine "an absolutely new perspective".