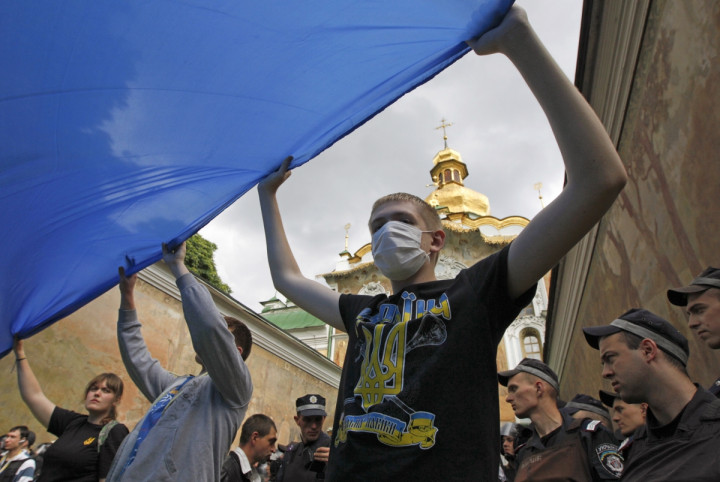 Russian president Vladimir Putin has asked the parliament to remove the threat of using military force in Ukraine in an attempt of "normalising relations" in eastern Ukraine.
The development came after rebel leaders of the pro-Russian insurgency in east Ukraine announced that they would respect a ceasefire declared by President Petro Poroshenko last week.
The upper house of parliament authorised Putin to use force in Ukraine on 1 March. Putin had issued the request after Ukraine's pro-Russian President Viktor Yanukovich was ousted in February following months of street protests. Russia has since then annexed Ukraine's southern Crimea peninsula.
On Tuesday, presidential spokesman Dmitry Peskov said Putin had sent a letter to the upper house of parliament, the Federation council, asking to revoke the right to military intervention in Ukraine.
Peskov added that the move was linked with the beginning of trilateral talks including Russia, Ocse (Organisation for Security and Co-operation in Europe) and Ukraine.
Putin had previously announced his support to a peace plan drafted by Ukraine as long as it includes "practical action" to start talks. He said that the truce declared by Poroshenko must not be used as an "ultimatum".
Putin insisted that the plan would only work if it led to "meaningful negotiations and political compromise between the opposing sides in eastern Ukraine".
The Putin moves raises hopes for an end to months of fighting that have killed hundreds and displaced thousands from their homes. Kiev and Western governments have frequently accused Russia of backing the rebels in east Ukraine and amassing the troops on the border.