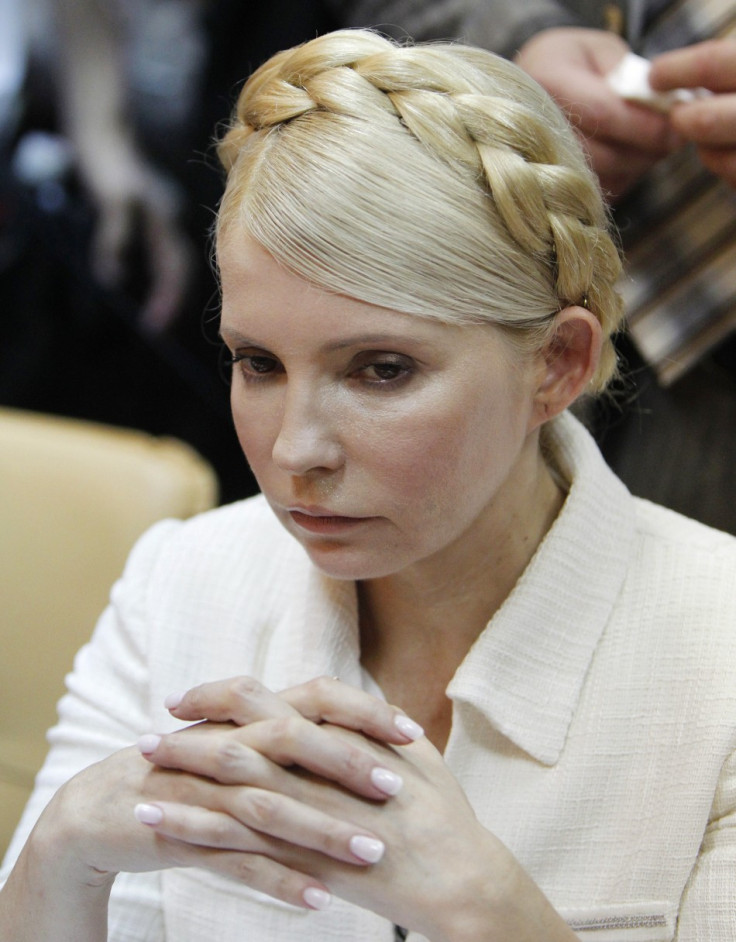 Ukraine on Tuesday hit back at criticisms regarding the arrest of opposition leader Yulia Tymoshenko.
The move came after Western countries raised concerns over her arrest and subsequent prosecution in Kiev while her supporters in Ukraine have staged protests to contest her arrest.
The Regions Party of President Viktor Yanukovych however rejected claims that Tymoshenko is a 'defender of democracy' while the foreign ministry slammed attempts to link her arrest with a planned association deal with the EU, the AFP reported.
Tymoshenko was arrested on Friday for contempt of court following her trail for abuse of power and is now being held in a detention centre in Kiev.
'The European politicians worried by Tymoshenko's arrest should be asked what a court in their country would have done if the accused threatened the judge and witnesses and showed a lack of respect for the court,' the Regions Party said in a statement.
Tymoshenko, who is on trial on charges of abuse of power over gas deals she signed with Russia in 2009, has denied any wrongdoing and insists her arrest was a pursued by her opponent Yanukovych, who she depicted as 'corrupt', as part of a vendetta pursued against her and other leaders of the 2004 Orange Revolution.
During the trial Tymoshenko also mocked the judge on Twitter and tweeted from inside the courtroom.
However Sergei Vlasenko, who is part of her legal team described her detention as 'unprecedented and illegal'.
The Ukrainian foreign ministry spokesman Oleg Voloshyn insisted that Tymoshenko's supporters were trying 'to blackmail Ukraine by saying the association agreement will not be signed if the case is not closed.'
Her detention has sparked a string of protests and the country appears to be divided over whether or not Tymoshenko's should be detained.
Hundreds of her most loyal supporters set up camp outside the court house and tensions raised as they were faced by both anti-riot police and supporters of the government,
Tymoshenko's trial is due to resume on Wednesday and risks being handed a jail sentence of between seven and ten years according to her legal team.