Ultra Street Fighter 4 to Include Online Training and Team Battle Modes [Video]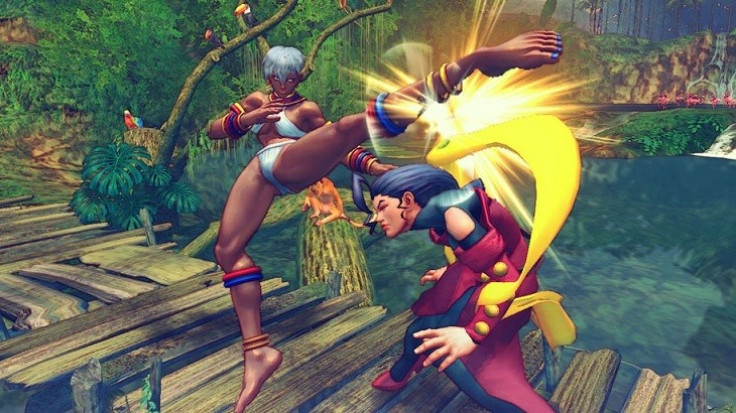 Ultra Street Fighter 4 is one of the most anticipated titles from Capcom in 2014. The game, which is due to hit consoles during June 2014, adds five new characters to the established rooster, thereby raising the total number of playable characters to 44.
What's new?
Capcom has announced that the game will receive two new game modes when it makes its debut later next year. They will be Team Battle mode and Online training mode. Check out both the modes in the new trailer below.
Team Battle Mode
In this, players will have to engage in 3 vs 3 online matches. The gamer will have to team up with two other players and take on a team of three. Each character will be allowed a single life bar across multiple rounds, meaning that the gamer is going to have to move from round to round without a life bar refresh.
Online Training Mode
Easily the most exciting feature in the new game, Online training mode works just like the regular training mode. However, there is one simple difference. The gamer can incite a friend to come online and train with him or her. This should definitely make things more exciting than the previous format, which involves the gamer training with the CPU. There is nothing more fun than getting tips, advice and feedback from friends after a solid round of training.
Overview of the game
Ultra Street Fighter 4 refurbishes the existing characters and brings in 6 new arenas for players to fight in. The new characters added are Poison, Hugo, Elena and Rolento.
How to get the game? Release Dates?
Owners of Super Street Fighter 4 or Super Street Fighter 4: Arcade Edition can download Ultra Street Fighter 4 as a £10.99 / €14.99 / $14.99 digital upgrade for PlayStation 3 and Xbox 360 in early June.
For those who own the game on PC, digital upgrade for €14.99 / $14.99. A full PC digital bundle will be available for €29.99 / $29.99 will both be available in August 2014.
In August the PS3 and Xbox 360 retail versions and full download version of the game will be out for £29.99 / €39.99 / $39.99.
The PS3 or Xbox 360 retail version, or PS3, Xbox 360 or PC full digital bundle are considered ideal since they offer all previously-released costumes for the series.
© Copyright IBTimes 2023. All rights reserved.