Secretary-General of the United Nations, Antonio Guterres, has proposed to end the UN peacekeeping mission in Haiti by 15 October 2017.
He recommended maintaining a much smaller presence of the UN that will continue to support political stability, good governance, police training, rule of law and human rights in the Caribbean country.
The recommendation to close the 13-year-old mission in Haiti comes after reports that the US is planning a major cut in funding to the UN.
In a report to UN Security Council, Guterres proposed to include around 1,275 police as part of the smaller operation, down from 2,541 at present.
"Haiti reached a major milestone on the path to stabilization, with the peaceful conclusion of the electoral process and the return to constitutional order on Feb. 7, 2017," he said.
He further said that the constitutional governing "and a continued period of political stability ahead will hopefully allow Haiti to move from economic fragility to sustainable growth, with the help of significant international assistance," the Associated Press reported.
The UN peacekeeping force has been in place in the impoverished country since 2004 to stem political violence. The mission known as MINUSTAH, costs around $346m a year and is under review by the Trump administration.
Addressing the issue of transition, the secretary-general said "A key element will be to ensure that no security vacuum is created or perceived by a sudden, complete withdrawal of MINUSTAH's uniformed operational elements, which spoilers may be tempted to exploit."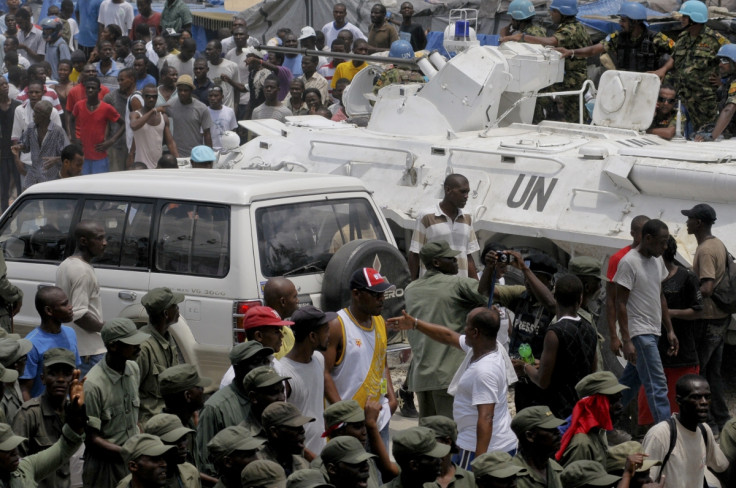 The peacekeeping forces earned high praise for providing security and important help during disasters, especially after the 2010 earthquake. However, some of the forces have also been accused of using excessive force, rape and abandoning children after fathering them.
The country saw an outbreak of Cholera in 2010 because of Nepalese UN peacekeepers who served in the mission. Guterres added that Haiti is still vulnerable to cholera as the root causes for the epidemic are still present. Only 25% of the population has access to sanitation and just about 58% have clean water access while health care access is limited.