UN Security Council slaps watered-down sanctions on North Korea for its largest nuclear test
The latest package of sanctions includes a ban on textile imports and a limited oil embargo.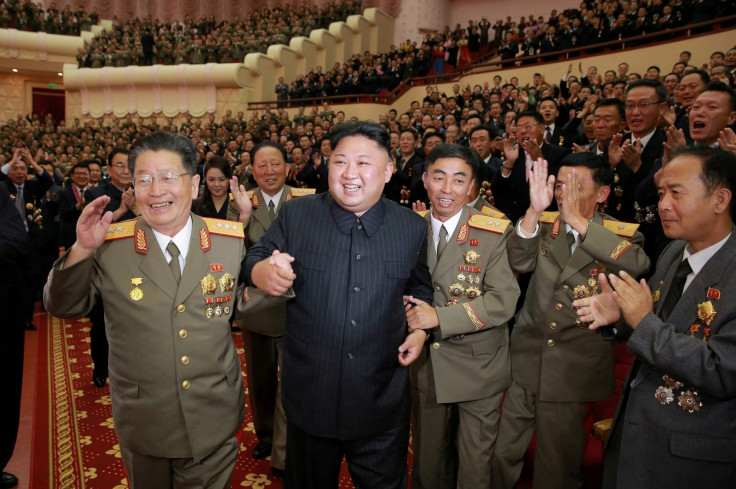 The UN Security Council unanimously agreed to impose a watered-down version of economic sanctions on North Korea for its recent nuclear test. Though the US had wanted to introduce harsher measures such as a travel and financial freeze on the country's Supreme Leader Kim Jong-un, diplomats have toned down the resolution after negotiations with China and Russia.
This was the UNSC's ninth round of economic sanctions imposed against North Korea since 2006 as the reclusive nation shows no signs of scaling down its nuclear and missile activities. The 15-member top UN body convened on Monday, 11 September, to discuss the measures against the hermit kingdom after it carried out its sixth and most powerful nuclear detonation on 3 September.
The latest package of sanctions includes a ban on textile imports and a limited oil embargo. It also includes a ban on the country importing all natural gas liquids and condensates. Import of refined petroleum products has been limited to 2 million barrels to a year.
"We are facing not a regional but a global threat, not a virtual but an immediate threat, not a serious but an existential threat," French ambassador to the UN Francois Delattre told reporters subsequent the UN vote.
"This threat is what unites us in the security council and, I hope, what will bring us towards unity when it comes to the vote and hopefully beyond," he added.
Western envoys have insisted this is a win-win situation given the measures have been put in place just a week after the nuclear test.
"If it agrees to stop its nuclear programme, it can reclaim its future. If it proves it can live in peace, the world will live in peace with it," Nikki Haley, the US ambassador to the United Nations, told the Security Council.
"Today's resolution would not have happened without the strong relationship that has developed between President [Donald] Trump and Chinese President Xi," she added.
© Copyright IBTimes 2023. All rights reserved.