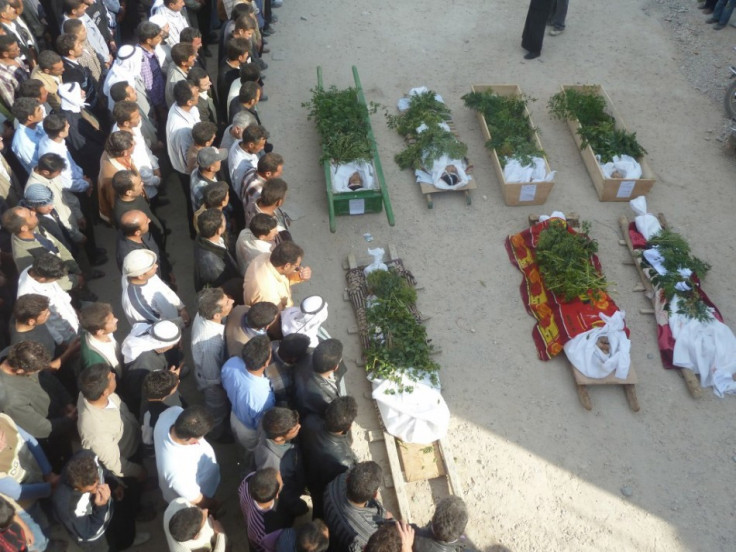 The United Nations has stopped updating the death toll in Syria because it is too difficult to get information, UN human rights chief Navi Pillay said.
As Arab observers resume work for the first time in a week amid increasing violence, the UN has stopped compiling the death toll for Syria's crackdown on protesters.
The UN reached the decision after finding it too difficult to verify information.
Its last estimate placed the number of dead in the uprising at 5,000.
UN under-secretary general B Lynn Pascoe said earlier this month that at least 400 people had died since the Arab League monitoring teams had entered Syria in late December.
Despite a rising death toll, Pillay said: "We are experiencing difficulties because of the fragmentation on the ground."
Activists claimed that 26 people were killed in Syria earlier this week, including a priest and a Red Crescent official.
The Red Crescent Society and the International Committee of the Red Cross (ICRS) called for Syria to investigate the killing of Abdulrazak Jbero, head of Syria's Red Crescent Society in Idlib province, who was shot on his way to Damascus.
Jbero was killed while traveling in "a vehicle clearly marked with a Red Crescent emblem", ICRC spokesman Hicham Hassam told reporters in Geneva
The lack of official confirmation of the death toll further clouds the situation in Syria, as the regime blames most of the deaths on armed terrorist groups and insists the security forces sustained most of the casualties.