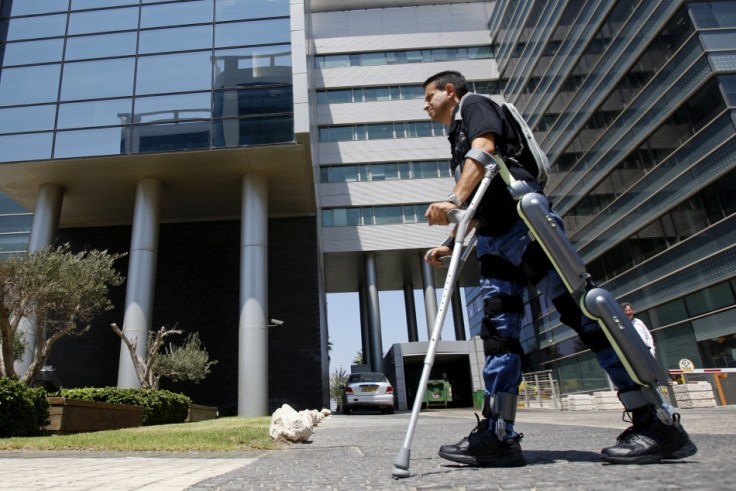 Israel, despite being the 100th smallest country in the world has, outside of the U.S., the highest number of high-tech start-ups, estimated to be 4,000.
Despite decades of political turmoil, the country is rapidly emerging as the world's second Silicon Valley and was even the subject of a successful book published in 2009 entitled Start-Up Nation The Story of Israel's Economic Miracle.
The authors, Dan Senor and Saul Singer, wanted to understand how a small nation with no natural resources and surrounded by unfriendly neighbours managed to produce more start-ups than larger and more stable counties.
High-tech exports from Israel are valued at about $18.4 billion a year, making up more than 4 5 percent of Israel's exports, according to the Central Bureau of Statistics.
While Israel's success story in developing state-of-the-art technology, the Israel Defence Force (IDF), in which service is mandatory for most Israelis, is a useful path for wannabe entrepreneurs.
It provides young Israelis with the opportunity to develop a wide array of skills and contacts in an environment where creativity is highly appreciated and encouraged.
One unit, the secretive Unit 8200, is seen as a hothouse for Israel's cyber wizzkids. It is the technology intelligence unit of the IDF's Intelligence Corps and reports suggest that the high-tech industry in Israel is run by its alumni. From company founders to junior or senior executives, they have led the nation's technological revolution. While the unit is known to have a base in the Negev desert, details about its main installations remain secret.
The unit is responsible for collecting signal intelligence and code decryption, while also focusing on intercepting and analysing communications coming from unfriendly neighbour or enemies. Unit 8200 has also in the concentrated on training its officers in cyber warfare.
In 2010, computer experts claimed that Unit 8200 was behind a computer virus attack on Iran's nuclear reactor project.
The Stuxnet virus infected 30,000 industrial computers installed in the Bushehr Nuclear Power point, prompting the director of the Information Technology Council of the Industries and Mines Ministry, Mahmoud Liali, to say that "an electronic war" had been launched against Iran.
Reports of an Israeli involvement came as the country had previously threatened to launch a pre-emptive attack on Iran's nuclear facilities in an effort to slow down the country's nuclear programme but the claims remain unconfirmed.
An investigation by Financial Times explained: "Israel's military leadership decided on a complete overhaul of the army's early-warning system - with Unit 8200 at its heart. The unit received not only more funding, but also the right to pick the best recruits. In addition, it would no longer focus on a small number of big, expensive projects. Instead, it was ordered to break up into small, flexible teams tasked with finding speedy technical solutions to the concrete needs of the intelligence services. The changes were designed to enhance Israel's ability to predict, and thwart, attacks. Yet they also created a breeding ground for future figures in a start-up economy."
In 2010, the media also reported that Israel had given thousands of Israeli hackers the choice between prison or working for the state as part of the Unit 8200, in an effort to become even more efficient on cyber warfare. Thousands of hackers were said to have joined the forces.
Some jobs offers on the internet also reportedly include a preference for the unit's members, proving that working for the Unit can appear even more enticing for employers than some of the world's best business schools.