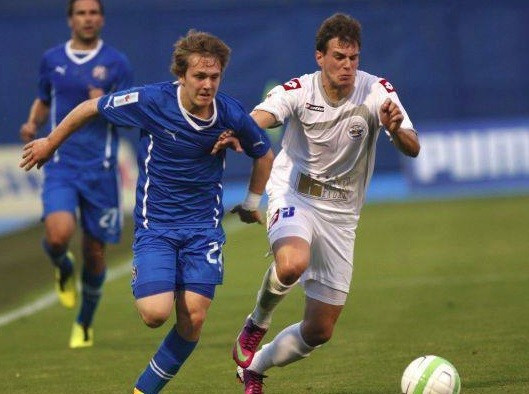 Alen Halilovic's lawyer Jean Louis Dupont has insisted that his client will play at Barcelona next season, even though some reports claimed that Manchester United and City are monitoring the situation after Fifa hit the Catalans with a 14-month transfer ban.
Barcelona announced the signing of the Dinamo Zagreb attacking midfielder in a five-year deal last month, after agreeing an initial fee of €2.2m.
However, the transfer of the Croatian starlet is currently in doubt after the club was hit with a Fifa ban for the irregular transfers of under-18 foreign players – leaving them unable to sign players and register Halilovic in their squad next season.
But Halilovic's lawyer, the prestigious Jean Louis Dupont, is convinced that despite the ban his client will play at Barcelona next term.
"I can't imagine for a moment that my client will not play at Barcelona. The deal was done before the ban", Dupont was quoted by Spanish newspaper Marca.
"I don't think there's been any foul play. They say that justice is blind, but it isn't. It's more bad luck than anything else."
Meanwhile, Manchester Evening News reports that City and United have both been put on alert should Barcelona be unable to register Halilovic in their squad next season.
The 17-year-old is considered one of the best talents around Europe and before completing his move to Barcelona, he was already linked with a number of Premier League giants – including Tottenham and Arsenal.
Despite his youth, he has already earned three caps for Croatia at senior level and has been compared to former Tottenham star Luka Modric.
At the same time, Marc-Andre Ter Stegen's reported move to Barcelona is also in doubt, with his agent claiming that it could be blocked.
"We're very relaxed, but if I read Fifa's statement well, Marc for now can't join Barcelona this summer," said Ter Stegen's agent Gerd vom Bruch.