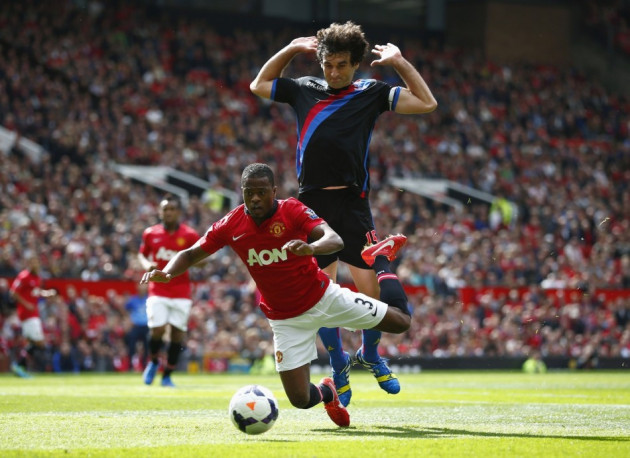 Patrice Evra wants Manchester United to go on a 10-match winning run after admitting that the players have simply not been good enough at the start of the new season.
New United boss David Moyes has come under intense pressure after losing three league games already this season as the club look heavily reliant on in-form striker Wayne Rooney.
Moyes's side currently find themselves in eighth place with just 14 points coming from their opening nine games. The situation could have been even worse had it not been for two late goals on Saturday that helped United claim a 3-2 win over Stoke at Old Trafford.
The reigning Premier League champions have also looked shaky the back and Evra admits that the players are to blame as they have not found any form of consistency.
When asked to sum up how he felt about the start to the season, Evra told the official Manchester United website: "Frustration. Disappointment about ourselves. I always blame myself for the players when we are not doing well."
Despite the difficult opening, Manchester United have now won two consecutive games and Evra is hopeful that a sting of victories will now follow as they look to close the gap to Arsenal, Chelsea and Liverpool.
"The problem is not that we are doing badly but we are not doing something good enough. We lost our consistency and we have to regain that really quickly. If we still want to win every trophy, that is the main word," added Evra.
"We can't win one game, draw the next or lose the next one. Every game is important. We want to win two games in a row, three games in a row but I say: When are we going to start to win 10 matches in a row? That's when we can say Manchester United are back in business.
"For the moment, we are not [yet there]. We are working very well and the training sessions are very good. The stuff before the game is very good. We are doing everything right - it's just the results that are missing.
"I'm not lying to people when I say we are doing the right things because it's the truth. I trust what we are doing and what the manager has set up. We have to win the games, just make sure we win that 10 games in a row. After that, we can maybe play beautiful football but, now, we have to win. We don't have any choice but to win."