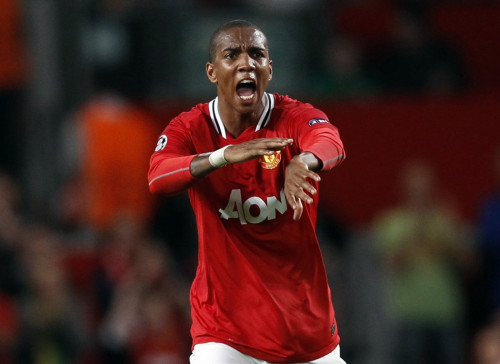 Manchester United winger Ashley Young is confident about beating Arsenal on Wednesday to start to turn around the club's struggling season, but he is prepared for a fearsome challenge following the Gunners' defeat to Liverpool.
The game has become crucial for both sides as United's draw against Fulham has left them nine points off the Champions League places while Arsenal lost top spot in the Premier League following their 5-1 thrashing at Anfield.
Asked in an interview with Manchester United TV about his opinion on Arsenal, Young said: "You always expect a reaction from a team that had such a defeat like that [at Liverpool].
"It's one of them where they will look back and try to put things right - especially being at home as well and playing against a United team.
"They will definitely want to put things right but we want to turn things around and put things right too. We want to go out there and be on the front foot, playing the way we can."
Nevertheless, Young believes that at the same time facing Arsenal may be positive for United, as beating a big club like the Gunners may give them fresh impetus to turn around the situation in the last part of the season.
"There is no better place to do it than against one of the top four. I'm sure if we can impose ourselves on the game as well as we have done in [other] games at different stages, we'll go there and get the three points.
There is obviously a lot of disappointment and frustration about the place, but the spirit and character we have got means we always want to bounce back."