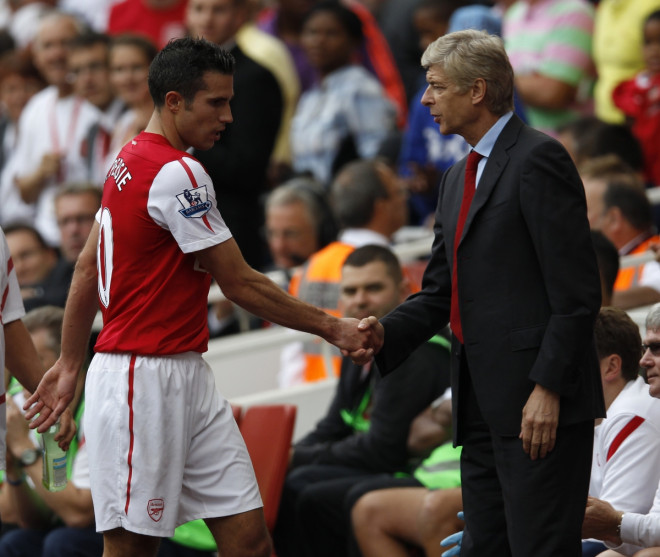 Barcelona are reportedly interested in signing Manchester United striker Robin Van Persie, according to Italian reports.
This is definitely Barcelona's last chance to sign him – the striker was targeted by the Catalans in the summer of 2012 but he decided to leave Arsenal and join United in a £24m deal instead.
However Barca still want to bring the Dutchman to the Camp Nou to strengthen their attack ahead next season.
Barring a miracle from David Moyes' men in this season's Champions League, United are likely to undertake major remodelling this season, and will consider off-loading Van Persie as he is unhappy playing under their new manager.
The striker expressed his frustration at United's form in criticising his own team-mates after their Champions League 2-0 defeat against Olympiakos.
According to TuttoSport, Moyes is already considering selling the 30-year-old star in the summer transfer window to recoup a lucrative amount of money for reinforcements.
The initial price tag would be around €18-20m but it could be considerably reduced as the Red Devils are interested in Barca midfielder Alex Song, who has struggled to break into the Catalan giants' starting line-up since moving from Arsenal.
Apart of Barcelona, Chelsea and Monaco would be Van Persie's most likely suitors, although the situation depends on Radamel Falcao's future. Juventus could also be interested in the striker though his salary could be prohibitive for the Turin side.
Arsenal boss Arsene Wenger could also try to bring his former captain back to the Emirates, two years after selling him.