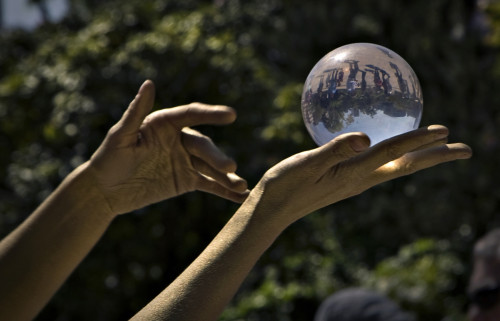 The global economy has faced significant challenges in recent years and as a result, consumer confidence has drastically decreased. The challenge for organisations has been to re-build confidence in their sector and business in order to attract and retain custom. Add to this the fact that consumers now hold more power thanks to the choice a global economy provides and businesses are facing a daily challenge to fight for competitive advantage.
Technology plays a significant role in the ability for organisations to do just that. Understanding and analysing insights derived from data is one of the most challenging tasks technology is helping to address.
Increasingly organisations are now exploring the possibilities of using historical data to exploit future growth opportunities and minimise future business risks, a field known as predictive analytics.
Independent research from SAP explores how firms in both the UK and the US are recognising the potential of predictive analytics to improve customer service, forecast market trends, gain competitive advantage and ultimately drive revenue.
Regional differences
While many businesses across different sectors are investing in predictive analytics and are already seeing benefits in a number of areas, more organisations are now beginning to see this as a future investment priority.
By putting data at the centre of organisational strategy, and ensuring that the appropriate skills and technology are in place, businesses on both sides of the Atlantic will be well-placed to steer their organisations to future success.
However, when it comes to the adoption of predictive analytics, there are some differences between the two regions, with the US further along the adoption curve than the UK.
Adoption
Companies surveyed in the UK were more likely to cite challenges to adoption of predictive analytics, particularly around the costs and resources required to implement it within the business.
49% of UK companies cited cost of investment as a challenge, whilst only 33% of US companies said the same. Similarly, 45% of UK companies agreed that there was a need for specialist skills, whilst 35% of US firms believe that to be an issue.
Taking a step back, the sentiments of UK respondents are likely to be a reflection of the recent economic uncertainty facing Europe. In an environment where risk avoidance is the priority, a 'batten down the hatches' mind-set undoubtedly slows down the rate of investment.
Return on investment
Areas such as predictive analytics are invariably not regarded as a priority as return on investment (ROI) is cited to be unclear (23% of UK organisations cited uncertainty of ROI as a challenge to adoption). This emphasis on keeping the lights on rather than innovation has significantly affected businesses in the UK; however this is now changing.
Regardless of the differences between both sides of the Atlantic in terms of rate of adoption of predictive analytics, in an increasingly global marketplace competition is not just domestic.
Businesses need to wake up to the fact that customers now have the world at their fingertips and actively seek out the best service available. Companies in different countries are likely to be competing with each other as more business models increasingly focus on online services. As a result, companies with offices in multiple regions need to consider the advantages of rolling predictive analytics out to take advantage of insight from several geographies in order to gain the maximum potential.
The future for predictive analytics is that it will no longer be a nice-to-have but a necessity if organisations want to remain competitive by forecasting market trends and adapting to the needs and wants of their customers accordingly.
James Fisher is vice president of marketing for analytic solutions at SAP.