US election 2016: Donald Trump set to make 'major' announcement on 16 June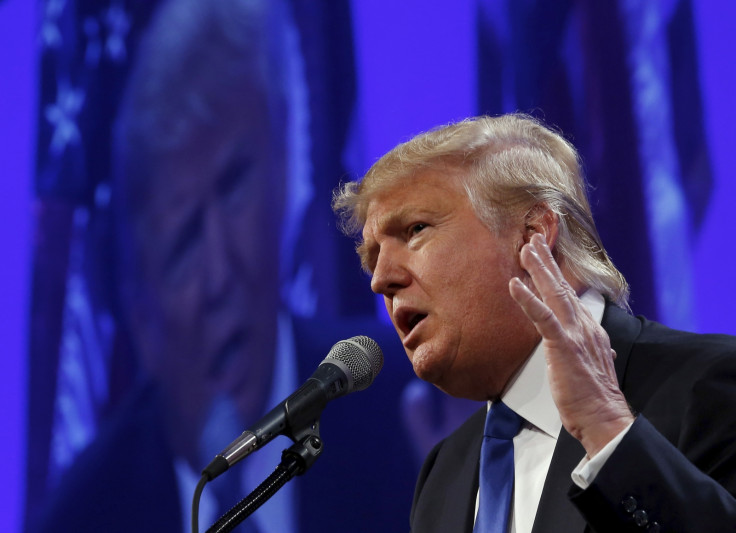 Will Republican real estate mogul Donald Trump finally make his candidacy for president official? "The Donald" is scheduled to make a "major" announcement on 16 June at Trump Tower in Manhattan followed by a trip to New Hampshire.
According to New Hampshire's WMUR, a "source close to Trump" would not confirm whether the outspoken businessman will announce his presidential bid. However, Trump has taken several steps towards a run, including launching an exploratory committee in March and forming a leadership team in New Hampshire.
The entrepreneur has toyed with the prospect of running for president in the past. USA Today reported that in 2011 Trump ultimately decided to skip a presidential run saying: "Business is my greatest passion and I am not ready to leave the private sector." However, the last presidential election was not the first one he flirted with.
Slate reported that Trump first considered running in 1988 then again in 2000 before his latest will he, won't he in 2012.
Despite repeatedly backing out, Trump contends he is more than capable of winning. "I maintain the strong conviction that if I were to run, I would be able to win the primary and, ultimately, the general election," Trump said.
Top Trumps: The Donald is among top 10 among the Republicans
That may very well be true. In the latest Quinnipiac University poll, Trump scored in the top 10 among other Republican candidates. While he only nabbed 5% of votes, he bested former heavyweight Chris Christie (4%) and declared candidate Carly Fiorina (2%). The outspoken reality TV star also closely trailed two other declared candidates: Senators Rand Paul (7%) and Ted Cruz (6%).
If Trump manages to remain in the top 10 in the polls, and decides to run, he will be eligible to participate in the first Republican primary debate hosted by Fox News in August.
Earlier this month, Trump told the Washington Post he was seriously considering running this time. "I look at what's happening and I say to myself, 'It's time, we have to do something because our county's going to hell'".
© Copyright IBTimes 2023. All rights reserved.