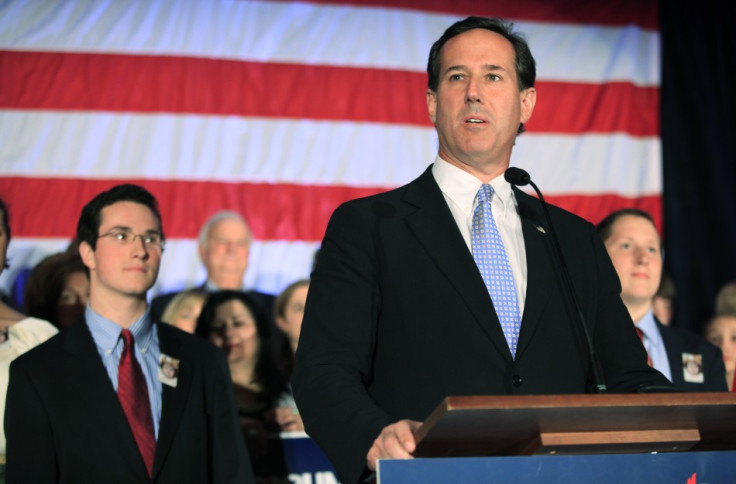 Former US Senator Rick Santorum of Pennsylvania has told Fox News that he will announce on 27 May whether he will seek the Republican presidential nomination in 2016.
A staunch social conservative, Santorum finished second to eventual Republican nominee Mitt Romney in 2012.
Santorum's website said "a special announcement" would be made in Pittsburgh on the evening of 27 May.
If he enters the race, Santorum would join a crowded field of candidates that so far includes Senators Rand Paul of Kentucky, Ted Cruz of Texas and Marco Rubio of Florida; former Arkansas Governor Mike Huckabee; former Hewlett-Packard chief Carly Fiorina; and retired neurosurgeon Ben Carson.