US Expected to Withdraw QE by End 2014: Chicago Fed President Charles Evans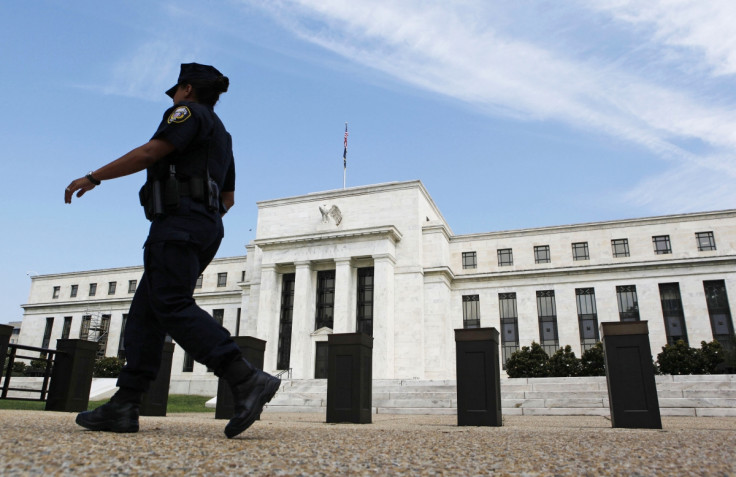 The US Federal Reserve is expected to entirely withdraw its massive monthly bond-buying stimulus programme by the end of 2014, Chicago Fed President Charles Evans has said.
Evans, speaking at a conference in Istanbul, also said the Fed's 2% inflation target should not be seen as a ceiling and that the target could be higher.
"The expectation is that tapering will be completed by the end of this year," Evans said, reported Reuters.
The world's most powerful bank on 30 April announced a fourth $10bn (£5.9bn, €7.3bn) reduction in quantitative easing (QE), trimming its monthly asset purchases to $45bn a month.
Fed policymakers began in April to lay the groundwork for an eventual exit from their ultra-loose monetary policy with a debate about the tools they could use to finish the task, but no final decisions were taken, according to minutes of the Federal Open Market Committee (FOMC) meeting.
GDP growth slows
US GDP growth slowed to 0.1% in the first quarter of 2014, a 2.5% quarterly dip.
Analysts had anticipated lower growth after the economy suffered the third coldest winter in US history. But most predicted returns of around 1.1%, and few expected such a huge drop.
It was the lowest quarterly growth the US economy has returned since the end of 2012, when it also reported growth of 0.1%.
On 18 December 2013, the FOMC, the Fed's governing body, said in a statement it would trim buying "in further measured steps at future meetings" if the US economy improved as forecast.
The Fed could taper its buying by about $10bn per gathering, former Fed chief Ben Bernanke said at a press conference in Washington the same day.
The FOMC rolled out QE3 in late 2012 to counter the impact of the global financial crisis and boost the American economy.
© Copyright IBTimes 2023. All rights reserved.