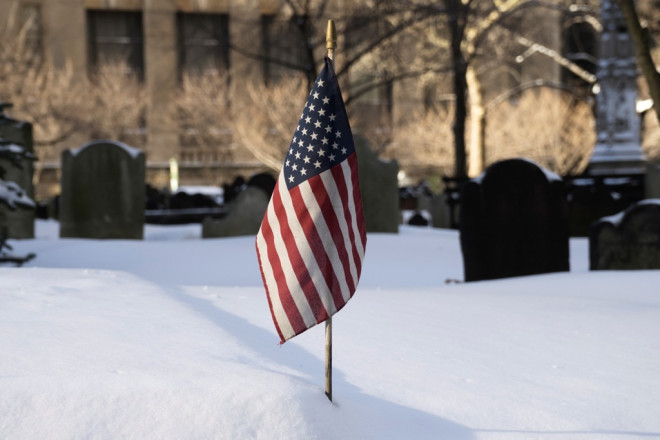 An unusually cold winter and adverse weather may have knocked off 1.4 percentage points from the US gross domestic product (GDP) growth.
The US will put out its first-quarter growth data at 1330 hrs BST.
The American GDP probably grew at a 1.2% annual rate during the January-March first quarter, revealed a Reuters poll of economists. The world's leading economy expanded 2.6% during the October-December fourth-quarter.
US financial markets and Federal Reserve officials are likely to ignore the slowdown in growth.
Fed officials, who have already written off the first-quarter as being hit by harsh weather, are expected to announce a further reduction in the central bank's bond buying stimulus later in the day.
The Fed communique is due at 19:00 hrs BST.
Commerzbank Corporates & Markets said in a note to clients: "While the market is still left in the dark as regards ECB monetary policy the Fed is currently acting as a shining example in predictability - certainly as far as [30 April's] Fed meeting is concerned. The recent economic data is likely to have confirmed Fed expectations. The cold winter meant that the year got off to a weak start.
"GDP is likely to have recorded (annualised) growth of only just 1.0% in Q1, following 2.3% qoq in Q3. However, the data currently available confirms that this period of weakness has been overcome. As a result the Fed will [on 30 April] reduce its bond purchases by a further $10bn to then $45bn per month. It will once again confirm the key rate corridor at 0.00% to 0.25%."
"The communiqué is unlikely to provide any news on the subject of rate hikes either. Moreover there will be no press conference after the decision [on 30 April], during which the Fed Governor [Janet] Yellen could "let slip" any information on the matter. So it would seem that there will be no major momentum for [the US dollar]," the German firm added.
Societe Generale Cross Asset Research said in a note to clients: The FOMC meeting [on 30 April] is likely to be a non-event for the currency and bond markets and the first low-key meeting in a long while. All 43 economists surveyed by Bloomberg expect the Fed to reduce its asset-purchase programme by another $10bn to $45bn/month.
"With no post-FOMC press conference scheduled and the relevance of the so-called "dots" played down by chair [Janet] Yellen a few weeks back, there will be limited takeaway in the accompanying statement to sway the markets to take positions ahead of [2 May's] payrolls data."
"Confirmation of a weak first quarter for the US economy (advance GDP forecast: 1.1% annualised) will most likely be offset by a five-month high for ADP employment (SG forecast: +220k)," the French firm added.