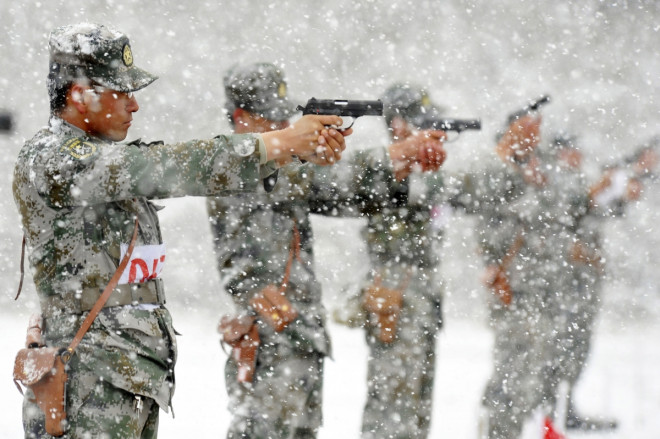 A Chinese general has mocked the foreign policy of the Obama administration, saying its strategies have erectile dysfunction problems.
Speaking during the Shangri-La Dialogue in Singapore, Major General Zhu Chenghu, dean of the National Defence University of the People's Liberation Army, told a Chinese audience that US foreign policy lacks a firm grip and Washington is not a reliable ally.
"As US power declines, Washington needs to rely on its allies in order to reach its goal of containing China's development. But whether it will get involved or use military intervention once there is a territorial dispute involving China and its neighbours, that is another issue," Zhu told the Hong Kong-based television channel Phoenix TV, which has close links with Beijing.
Citing the US's standpoint on the recent Ukraine crisis, Zhu said: "We can see from the situation in Ukraine this kind of ED [referring to Extended Deployment], has become the male type of ED problem – erectile dysfunction," according to the WSJ.
Zhu was reacting to US Defence Secretary Chuck Hagel's remarks at the Asian security forum where the latter accused Beijing of "destabilising actions" in the South China Sea region, referring to the territorial disputes with China's neighbouring countries.
Zhu was not the only one to condemn Hagel's comments, which were echoed by Japanese Prime Minister Shinzo Abe.
"The Chinese delegation... has this feeling that the speeches of Mr Abe and Mr Hagel are a provocative action against China," Lieutenant General Wang Guanzhong, a high-ranking military officer who led the Chinese delegates, told the conference.
"The speeches made by Mr Abe and Mr Hagel gave me the impression that they coordinated with each other, they supported each other, they encouraged each and they took advantage of speaking first... and staged provocative actions and challenges against China."