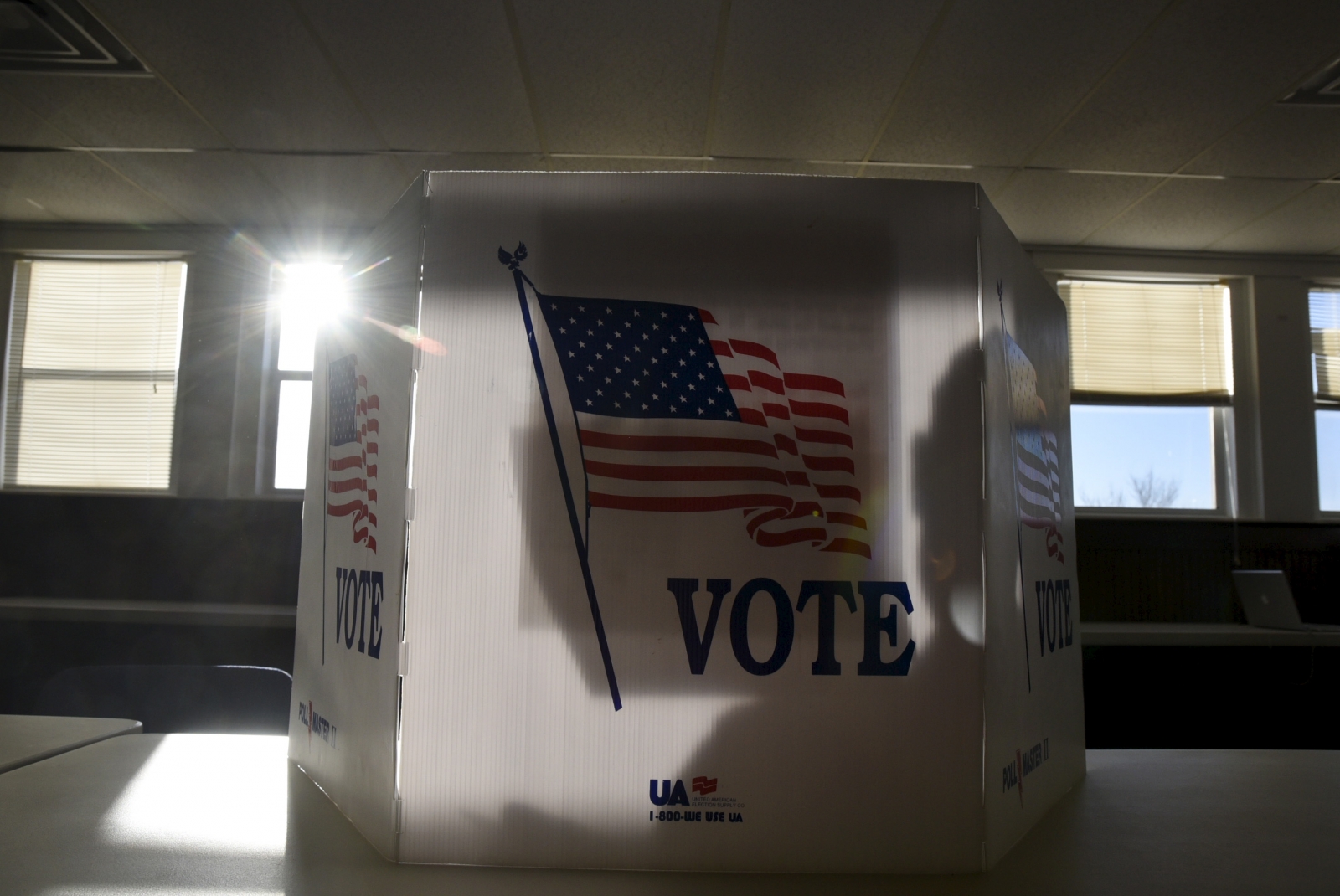 Amid concerns over the possibility of foreign nations meddling in the upcoming US presidential elections through cyberattacks, a US lawmaker has proposed two bills that aim to protect the US voting systems from malicious hackers. Representative Hank Johnson, a Democrat from Georgia, proposed two bills on Wednesday (21 September) to bolster the US voting systems security that would prohibit connecting voting machines to the internet to defend against online threats and possible digital tampering. Johnson announced the bills with the Twitter hashtag #donthackmyvote.
The Election Integrity Act of 2016 would also require all voting machines used in federal elections to produce a paper trail by 2018 and mandate random audits of voting machines by election officials to check counting accuracy.
The Election Infrastructure and Security Promotion Act of 2016 would designate voting systems as critical infrastructure, requiring the Department of Homeland Security to protect and provide support to election infrastructure as they would for the nation's water supply, electrical grid or the banking sector. The DHS would also be required to submit a plan to Congress on protecting America's electoral process from a variety of threats, including cyberterrorism.
"In the wake of the DNC server hack and well-documented efforts by states to suppress the vote, citizens are rightly concerned," Johnson said in a statement. "We must work to reduce the vulnerability of our crucial voting systems, protect the security and integrity of our electoral process, and ensure all Americans have the opportunity to vote."
The second bill would also authorise the National Science Foundation (NSF) and the Defense Advanced Research Projects Agency (DARPA) to create an election technology innovation program designed to support and promote research to improve the country's voting process.
"Our nation's elections laws are decades old, leaving us unprepared to meet the threats of the 21st century," said Congressman Mike Honda, an original cosponsor of both bills. "We cannot afford to be reactive; we must invest now in clear, tough, and verifiable ways to protect everyone's vote."
Johnson's proposed bills follow the FBI's recent warning to state officials to boost election security following evidence that hackers have attempted to penetrate state voter registration databases in at least two US states.
US intelligence officials also expressed serious concerns over the potential of foreigners negatively influencing the upcoming general elections in November via cyberattacks.
Cybersecurity firms and US law enforcement agencies have said that Kremlin-linked hackers could have been behind the recent cyberattacks against the Democratic National Committee (DNC) and other political groups.
Director of National Intelligence James Clapper said there have been "several documented cases" of the Kremlin trying to influence the US election process.
"What are we doing about it?" Clapper said. "The Department of Homeland Security (DHS) has been very active with state election officials offering our services and best practices to secure where appropriate, particularly if there is any dependency on the internet."