As the FBI continues its investigation into the suspected Russian cyberattacks against the Democratic National Committee (DNC) and other political groups, the top US intelligence chief has said there is a long history of the Kremlin attempting to "interfere" with foreign elections.
James Clapper, the director of national intelligence, said there have been "several documented cases" of the Russian state trying to influence the election process in the US – largely revolving around tactical funding of opposition candidates or disinformation campaigns.
"There is a tradition in Russia of trying to interfere in elections, their own and others," he told The Washington Post in an interview. "So it shouldn't come as a big shock to people. I think it's more dramatic now because now they have cyber tools."
Clapper, who has held the DNI position since 2010, said he remained unsure about the true motivations of the suspected Russian hacks this year, however admitted that he is worried the cyber-espionage campaign could be used to "sow the seeds of doubt" about the US election process.
"It's still going on but I will say it's not real clear whether there is influence in terms of outcome," he said. "We have a strength in that we don't have a centralised electoral system. It's very decentralised among the states and local officials so that actually works to our advantage. [It would be] a monumental undertaking to try and effect the election nationally."
Both US law enforcement and cybersecurity firms have concluded that Kremlin-linked hackers are likely to have orchestrated recent infiltrations at multiple political groups. Additionally, at least 100 separate political figures are believed to have been targeted by sophisticated spearphishing tactics at the hands of espionage teams dubbed Fancy Bear and Cosy Bear.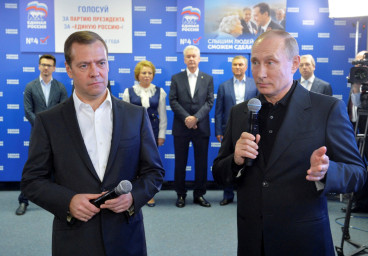 As the US election date of 8 November quickly approaches, many officials in the US government continue to fear the leak of further information pilfered from confidential networks. Clapper said the intelligence agencies are aware of the issues and are working with individual states to calm fears of electoral hacking.
"What are we doing about it? The Department of Homeland Security (DHS) has been very active with state election officials offering our services and best practices to secure where appropriate, particularly if there is any dependency on the internet," he said.
In a broader sense, the intelligence chief said hacks and breaches are undoubtedly set to continue unless a solid set of "international norms" are placed into legislation. "In order to make a rule of law work in a cyber domain there is going to have to be international understandings of what is acceptable behaviour and what isn't," he said.
As noted by Clapper, the Russian state was recently implicated in its own form of domestic electoral rigging. In an explosive Reuters report, numerous count irregularities were uncovered that massively inflated the popular vote of the pro-Putin party, United Russia.