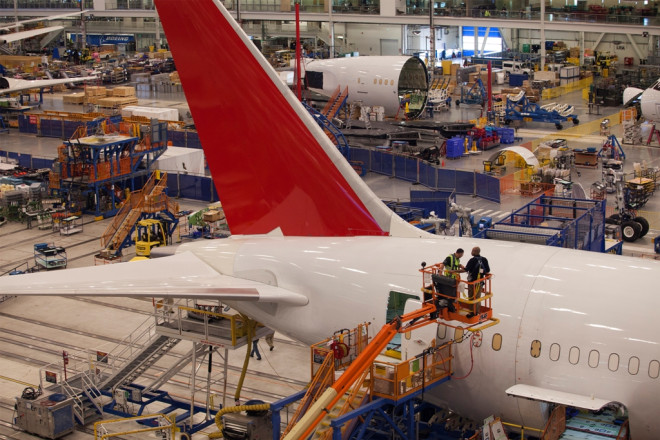 US manufacturing output bounced back more than expected in February, recording its largest increase in six months, the latest sign that economic activity in the world's leading economy is picking up after being dampened by severe weather conditions.
Factory production increased 0.8% in February, its highest increase since August, the US Federal Reserve said on 17 March. That almost offset January's 0.9% decline, the largest drop since May 2009.
Economists polled by Reuters had forecast manufacturing output to rise 0.2% and industrial production to inch up 0.1% in February.
The amount of industrial capacity in use increased to 78.8% in February from 78.5% in January 2014.
Industrial capacity utilisation, a gauge of how fully companies were using their resources, was 1.3% points below its long-run average.
Mining production rose 0.3% in February but utilities output fell 0.2%. The rise in manufacturing and mining output helped raise overall industrial production by 0.6% in February. Production at American mines, factories and power plants had slipped 0.2% in January.
Capital Economics said, in a note to clients: "The 0.6% m/m increase in US industrial production in February (consensus +0.2%) suggests that the economy is waking up after hibernating during the past few months of unusually bad weather. This will cheer the Fed ahead of this week's policy meeting.
"Assuming that the weather returns to seasonal norms, output will rise rapidly in the coming months too."
"One risk is that the political events in Ukraine and the economic developments in China prompt an easing in overseas demand. But we're not convinced this will prevent industrial production from rising at a decent rate this year," Capital Economics added.
Manufacturing data, alongside retail sales and employment data, suggest the US economy is recovering after unexpectedly slowing down earlier in the year and at the end of 2013 as a record breaking cold snap took its toll.