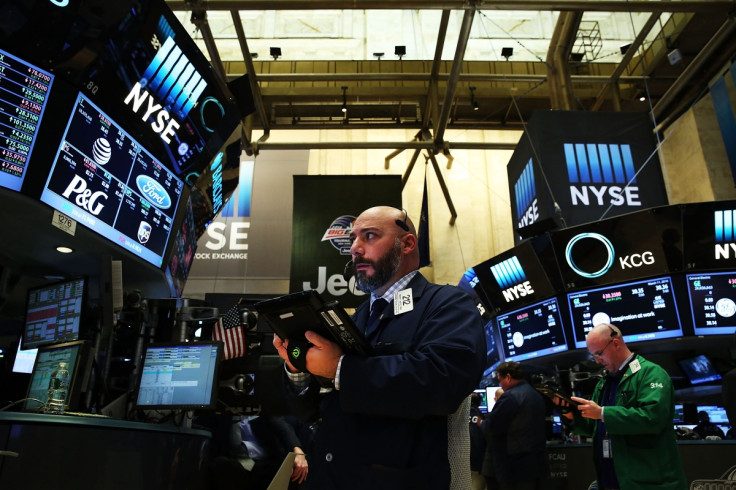 US stocks finished trading in positive territory on 16 March, with both the Dow Jones Industrial Average and S&P 500 closed with 2016 highs. The gains made by the major averages comes after the Federal Reserve announced it would keep its key interest rates unchanged and would decrease its forecast for the number of rate increases in 2016 from four to two.
The Dow Jones Industrial Average surged 74.23 points, or 0.43%, to settle at 17,325.76. Caterpillar Inc, which experienced a gain of 2.6%, was the biggest contributor to gains, while Pfizer led decliners.
The S&P 500 rose 11.29 points, or 0.56%, settling at 2,027.22. Gains were led by materials, up 1.7%, and energy, up 1.6%, according to MarketWatch. Eight of the index's 10 main sectors ended in positive territory, with financials and health care the only decliners.
The Nasdaq Composite also main gains, closing up 35.30 points, or 0.75%, at 4,763.97. Both Apple and Microsoft contributed to gains, while the iShares Nasdaq Biotechnology ETC (IBB) closed 0.5% lower.
MarketWatch reported that following the Fed's initial announcement, the main indexes trimmed gains before rallying. "The statement [by Fed Chairwoman Janet Yellen] was neither dovish or hawkish, but better than what investors were expecting," Mark Kepner, managing director of sales and trading at Themis Trading, explained.
Yellen told reporters that the global economy was running below expectations and noted softness in exports and business investments. However, she said that a slowdown in the global economy had not affected the Fed's baseline case for the US economy.
Yellen added that convincing proof of a rise in wage growth shows continued movement in the labour market. Despite this, she said inflation is expected to gradually move back to 2% over time. The Fed announced it cut its initial estimate for its preferred measure of inflation from 1.6% to 1.2%.
Meanwhile, US crude oil futures rose $2.12, or 5.8%, to settle at $38.46 a barrel, which traders attributed to the announcement by the Fed. According to CNBC, oil prices surged following weekly crude oil inventories revealed a smaller-than-expected build of 1.3m barrels and after reports that producers will meet in April in Qatar to discuss a possible freeze on output.
The US dollar index traded lower following the Fed statement, dropping more than 1% to about 95.5. The euro topped $1.12, while the yen reached 112.59 yen against the greenback. Gold futures for April delivery surged $30, or more than 2%, to settle at $1,261 an ounce.
Treasury yields also turned lower, with the 2-year yield dropping to 0.85% and the 10-year yield at 1.91%. Abroad, the Fed decision led to mixed results in the European and Asian markets.