Budget 2016: Scotland calls on George Osborne to act on North Sea oil and gas sector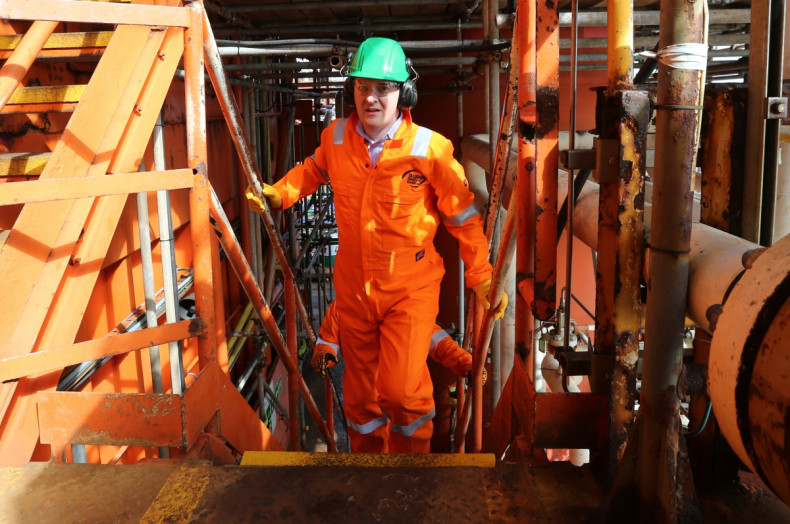 Scotland has urged Chancellor George Osborne to take action that would save the North Sea oil and gas sector in the UK ahead of his Budget on Wednesday (16 March).
Deputy First Minister John Swinney told Osborne to ensure the "significant potential" of the industry is realised. He said that lack of decision-making and "inconsistency" from the Tory party has increased the risks of the North Sea business failing.
"Today I repeat my calls for immediate action from the chancellor in his March Budget to ensure the significant potential of the North Sea is realised," he said. "The Scottish government has been engaging with the industry, unions, and the Oil and Gas Authority to address the challenges facing the oil and gas sector."
His remarks come as oil benchmark Brent Crude has fallen more than a third in value since February 2014. In January 2015, oil even traded below $30 (£21) a barrel – a fall of almost 75% in just two years.
On top of that, the North Sea productions are relatively high cost, causing the companies operating there to look for alternatives to cut costs. The low oil price environment has forced oil leaders to cut a total of 65,000 jobs cut in the UK oil industry in 2015 alone.
The majority of these cuts fell in the North Sea operations. In October 2015, the chief executives of two independent oil companies predicted that a further 10,000 jobs could be cut in the North Sea oil sector, the FT reported.
However, despite the dire situation in the North Sea, Osborne is unlikely to offer significant relief for the companies operating in the region. The chancellor already flagged that he has very limited "wiggle room" in the Budget, predicting further cuts and possible tax hikes.
Swinney's comments come shortly after British Gas owner Centrica's chief executive Iain Conn called on Osborne to offer tax relief for oil and gas companies.
The Times revealed on 1 February that the oil veteran has written a letter to Osborne in an effort to get help for the oil industry. "I have only seen a fall in oil prices like this once before," Conn told the newspaper. "The North Sea is really hurting. The government needs to be agile here. It needs to encourage companies to keep their fields going and keep their people."