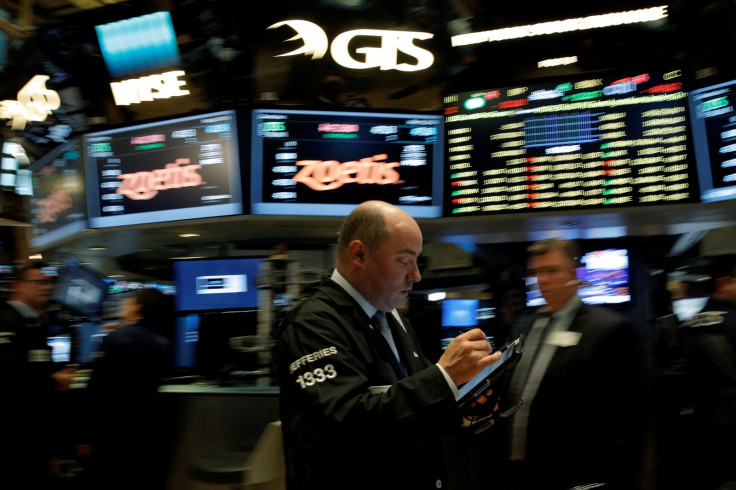 US stocks mostly lower on 31 May, the last trading day of May, but managed to eke out modest gains for the month. Meanwhile, investors are vigilant ahead of key economic data that will be released this week.
The Dow Jones Industrial Average settled off session lows to drop 86.09 points, or 0.5%, to 17,787.13. Declines were led by losses in Du Pont and Boeing Co, according to MarketWatch. The blue-chips gauge clung to a 0.1% gain for the month, for its first four-month winning streak since June 2014.
The S&P 500 fell just 2.11 points, or 0.1%, to settle at 2,096.95. Six of the index's 10 main sectors finished in the red, with the energy and materials sectors leading declines due to a drop in oil. Meanwhile, utilities and telecoms closed up, MarketWatch reported. The S&P finished 1.5% higher for its first three-month win streak since June 2014.
US crude oil futures dropped $0.23, or 0.5%, to settle at $49.10 a barrel after briefly touching a touch of $50.10. Oil prices managed to post its first four-month win streak since 2011 after finishing about 6.9% above the $49.92 front-month contract settlement on April 29.
Meanwhile, the Nasdaq Composite finished in positive territory after climbing 14.55 points, or 0.3%, to settle at 4,948.05. According to CNBC, the tech-heavy average posted monthly gains of 3.6%. The Nasdaq's Amazon.com hit a new all-time high and posted its third straight month of gains.
The US dollar index climbed more than a third of a percent higher, with the euro by $1.113 and the yen near 110.7 yen against the greenback. According to CNBC, the dollar index gained 3% in May for its best performance since November 2015. Treasury yields traded lower, with the 2-year yield down by 0.88% and the 10-year yield around 1.85%.
Gold futures finished slightly higher, but declined nearly 6% in May.
In economic news, personal income rose 0.4%, while personal spending climbed 1% in April for its biggest gain in over six years. MarketWatch reported that the savings rate in April dropped to 5.4% after reaching a four-year high in March. Consumer confidence hit 92.6 in May, a drop from 94.7 in April.
Overseas, European markets closed lower and Asian markets closed mostly higher. US markets were closed on Monday (31 May) for Memorial Day.