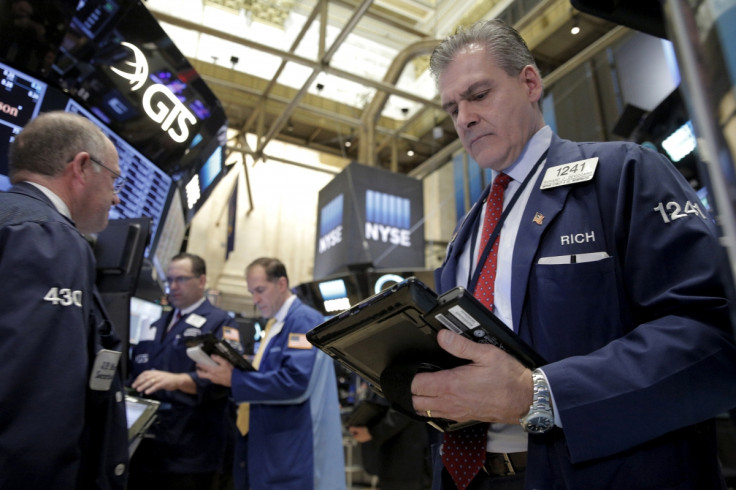 US stocks closed down on 4 April as a slump in oil prices, industrials and materials offset gains made by health care. The major indices opened the session with slight declines and attempted to make gains, but ultimately extended losses.
The Dow Jones Industrial Average dropped 55.75 points, or 0.3%, settling at 17,737.00. Goldman Sachs, Nike Inc, Caterpillar Inc and 3M Co were the biggest decliners, according to MarketWatch. Biopharmaceutical company Pfizer, meanwhile, led gains with a rise of 2.26%.
The S&P 500 declined 6.65 points, or 0.3%, closing at 2,066.13. The industrials and materials sectors were off 1% to lead the index's decliners, CNBC reported. Meanwhile, a 1% surge in health care — in part by a rise in Edwards Lifesciences Corp shares — were offset by a 4.8% decline by mining company Freeport-McMoRan Inc.
Tech-heavy Nasdaq Composite fell 25 points, or 0.5%, to settle at 4,889. Despite Apple trading up over 1% to briefly top its 200-day moving average in intraday trade for the first time since 5 November, the Nasdaq was weighed down by poor performances by Facebook, Cisco, Amazon and Alphabet. According to CNBC, the iShares Nasdaq Biotechnology ETF (IBB) briefly rose 2% in afternoon trade.
Meanwhile, US crude oil futures slipped near session lows to settle down $1.09, or 2.96%, at $35.70 a barrel. Crude prices were influenced by comments by a Saudi Arabian prince, who dashed hopes for an output-freeze deal by major oil producers, MarketWatch noted. Major oil producers are expected to meet 17 April to discuss moves to curb production. However, Saudi Arabia has already warned that it would not freeze production unless Iran does so as well.
Federal Open Market Committee voting member Boston Fed President Eric Rosengren spoke on 4 April and hinted that rate-hikes may arrive sooner than investors are expecting, MarketWatch reported. Rosengren's comments come on the heels of Federal Reserve Chairwoman Janet Yellen's more dovish comments the previous week.
Treasury yields were mixed, with the 2-year yield near 0.73% and the 10-year yield by 1.77% as of 3.23pm EDT/8.23pm GMT, according to CNBC. The US dollar index held lower, with the euro at $1.14 and the yen at 111.29 yen against the greenback. Gold futures for June delivery also dropped $4.20 to settle at $1,219.30 an ounce.
In Asia, Japan's Nikkei 225 dropped 0.25%, while the China, Hong Kong and Taiwan stock markets were closed for a holiday. In Europe, stocks closed up but off session highs.