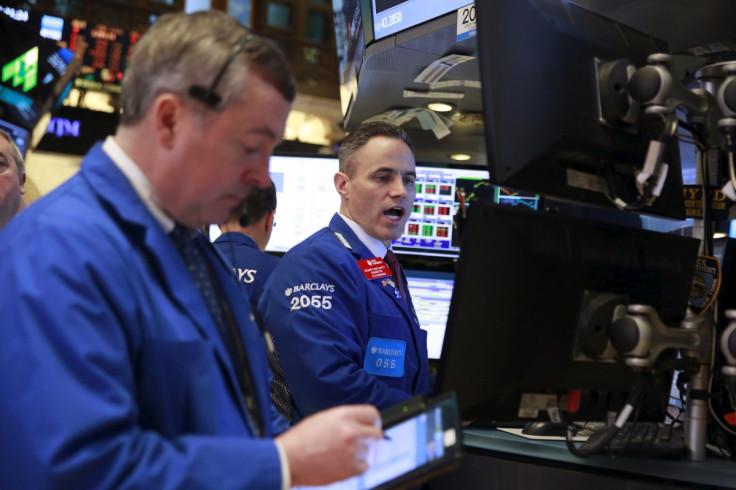 US equity markets began the week on a slightly downbeat note as investors shrugged off volatility in the oil markets, but Wall Street struggled to extend the previous week's gains.
Shortly after the opening bell, the Dow Jones Industrial Average was down 0.13% to 17,766.79, while the Nasdaq and the S&P 500 were respectively 0.11% and 0.13% lower after the latter last week posted its biggest weekly gain in more than a month.
Oil prices wavered throughout the day and moved lower just before the start of the US session, with West Texas Intermediate losing 0.3% to $36.68 a barrel, while Brent fell 0.52% to $38.47 a barrel.
Investors, however, seemed untroubled by the volatile nature of crude prices and continued to feed on the feel-good factor generated by last week's economic data.
"In the absence of any major catalysts in the markets at the start of the week, it seems equities are continuing to be lifted by the prospect that US interest rates will remain lower for longer," said Oanda's senior market analyst Craig Erlam.
"The Federal Reserve's new dovish stance has provided some reassurance to investors that were concerned that a faster pace of tightening could choke off any recovery in the US, particularly at a time when conditions are already tightening as a result of the increasingly stimulative policy of other central banks."
Elsewhere, with the exception of the Shanghai Composite Index, Asian stocks ended in the red. Japan's Nikkei lost, while Hong Kong's Hang Seng declined. European stocks fared better, however, and were all in the black by mid-afternoon. London's FTSE 100 was up 0.42%, while Germany's Dax and France's CAC 40 were 0.57% and 0.47% higher respectively.
On the company front, shares of Virgin America surged almost 40% after Alaska Air Group revealed it would buy the airline for $57 (£40, €49) a share in cash, a price that is above the $38.90 closing share price on Friday.
Tesla Motors was also on the front foot, after chief executive Elon Musk said reservations for its new Model 3 electric car have exceeded 276,000 units since the company starting accepting deposits on 21 March.