Man bitten by violent passenger on British Airways flight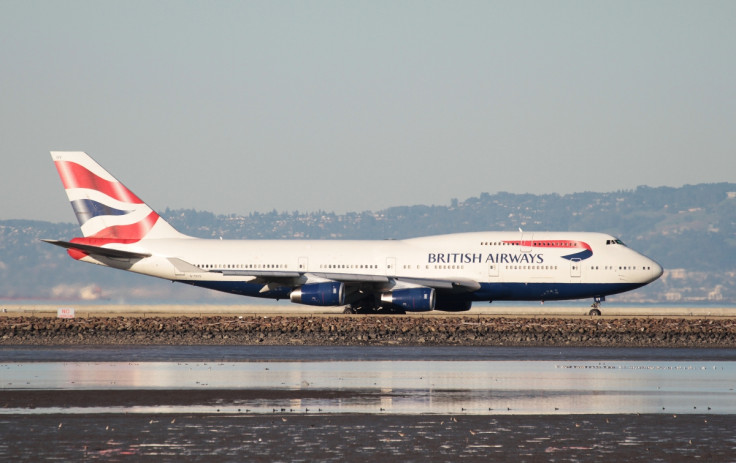 A passenger on board a British Airways flight heading from Dubai to Heathrow on 1 April was bitten after he stepped in to help a stewardess deal with a 'violent' passenger. Christopher McNerlin was bitten on his arm and had to be hospitalised after the plane safely landed in Heathrow.
Following the incident, the pilot asked McNerlin, from Stratford-upon-Avon to join him in the cockpit as a thank you gesture. McNerlin –an employee at the trend forecasting company WGSN, took to his Twitter account to post pictures of his bite marks. He could also be seeing flashing a "thumbs up" while sitting in the cockpit.
"That time when you help restrain and handcuff a nutter at 40,000ft. He bites you, but it's all OK because Captain Kendal lets you sit in the cockpit," wrote McNerlin. "Incredible team on the flight, especially Hayley, who put herself in harm's way to protect passengers. Thanks to British Airways Captain Kendal for showing me the cockpit. The bite and A&E were almost worth it."
McNerlin's tweets could not be retrieved later due to privacy settings. A Metropolitan Police spokeswoman said: "Officers attended and found a 21-year-old man who had assaulted a passenger. The man was arrested on suspicion of actual bodily harm and being drunk on board an aircraft. He was taken to a west London police station and has been bailed to a date in late May. The injured passenger received medical assistance for a minor injury at the scene."
Meanwhile, British Airways has said investigations are ongoing by police officials. "We hope you are all right. I'm sure Hayley would've appreciated your assistance on board. Thanks," said British Airways, reported The Evening Standard. Earlier,
British Airways banned fashion stylist Bridget Nhire on all its flights following an incident on a BA flight from Heathrow to Dubai. Hire was believed to have gotten into an argument with a fellow passenger that was followed by her getting handcuffed and strapped to her seat. The 5ft 3in stylist from Uxbridge was later escorted by the police out of the plane.
© Copyright IBTimes 2023. All rights reserved.