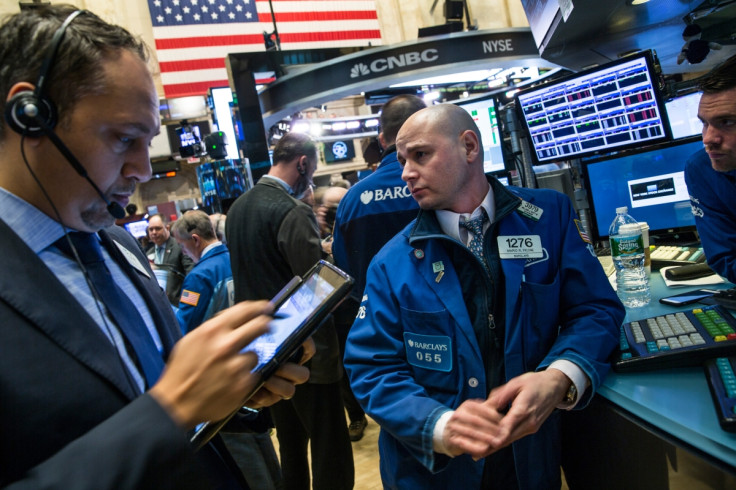 US equity markets dipped slightly lower early on Thursday (3 March) as Wall Street took a breather ahead of the all-important non-farm payrolls report, which is set to be released on 4 March. Shortly after the opening bell, the Dow Jones Industrial Average was down 0.15% to 16,874.12, while the S&P 500 and the Nasdaq were 0.19% and 0.14% lower respectively after the main benchmarks gained ground in the previous session.
"Equity markets are treading water in the traditional pre-US non-farms lull," said Augustin Eden of Research Analystat Accendo Markets.
"Risk appetite remains healthy nonetheless, following overnight gains in Asian markets that are seeing mining stocks and Asia exposed financials outperform."
On the macroeconomic front, official data released by the US Labor Department showed the number of Americans who applied for unemployment benefits rose by 6,000 to 278,000 in the last week of February, marginally above the 270,000 reading analysts had expected.
"The overall labour market remains in rude health, despite the troubles in the energy and manufacturing export sectors," said Ian Shepherdson, chief economist at Pantheon Macroeconomics.
On 4 March, investors will get a clearer indication over the state of the labour market as the government's non-farm payrolls report is released. Official data is expected to show the US economy added 190,000 jobs in February, up from 153,000 in the previous month, but Shepherdson indicated the estimate might be too optimistic.
"We expect only 180,000 tomorrow, thanks to a combination of a correction in the construction sector after the fourth quarter weather boost, and a tendency for the February number initially to be understated and then revised higher," he said.
Later in the session, investors will analyse a February report for ISM's non-manufacturing index, with a reading of 53% expected, while a reading on January factory orders is anticipated to show growth of 2.4%.
Elsewhere, Asian stock markets endured a mixed session, with China's Shanghai Composite Index gaining 0.35% and Japan's Nikkei rising 1.28%, while Hong Kong's Hang Seng declined 0.31%. European equities were lower by mid-afternoon, with London's FTSE 100 and Germany's Dax both down 0.15% and France's CAC 40 was 0.33% lower.
Oil prices, meanwhile, dipped lower, as West Texas Intermediate and Brent crude both lost 0.73% and were trading at $34.41 (£24.48, €31.64) and $36.66 respectively.
In company news, warehouse chain's Costco Wholesale declined after posting worse-than-expected quarterly revenue and profit, although like-for-like sales increased, while Hewlett Packard Enterprise and guns maker Smith & Wesson Holding will report after the close.