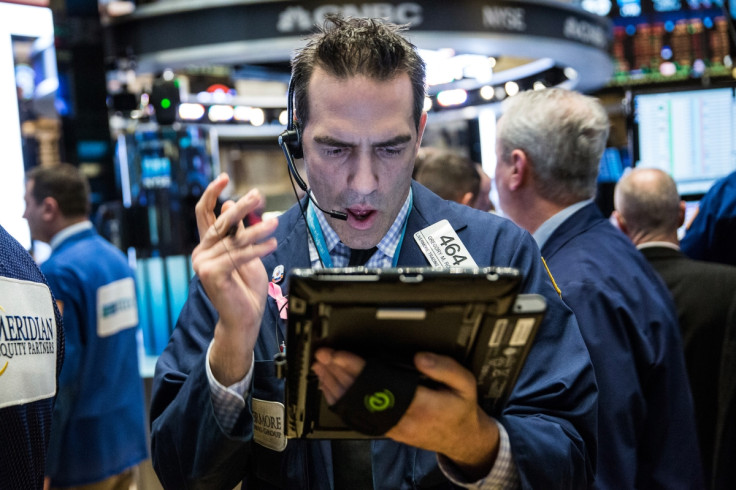 US stocks boasted gains across the board on 22 February as oil prices continued to rise. The Dow Jones industrial average closed up triple digits, ending within 10% of its 52-week intraday high, or out of correction.
The Dow closed up 228 points, or 1.4%, at 16,620.66 after briefly gaining 272 points to temporarily top its 50-day moving average, CNBC reported. Following a CNBC report about merger talks with Honeywell, Dow component United Technologies gained more than 6.5% and held more than 4.5% higher in the close. The company's shares contributed about 28 points to the Dow.
The S&P 500 closed up 27.72 points, or 1.45%, at 1,945.50 within 10% of its 52-week intraday high. The energy and consumer discretionary were leading advancers with material—led by gains in Freeport-McMoRan, which closed up 14.6%, and Alcoa, which closed 13.2%. CNBC noted that materials and energy have been the worst performers for S&P in the last 12 months.
"I don't think this environment's changed in the last week. I think it's sentiment-driven and short covering," Jonathan Lamensdorf, managing director and portfolio manager at Highland Capital Management, said. The Nasdaq composite, meanwhile, closed up 66.18 points, or 1.47%, at 4,570.61.
"It looks like excess inventory in oil since China began to slow down is finally being worked out. Production is finally falling, so prices are beginning to stabilise. This is an encouraging sign and we think US stocks are in the process of bottoming," said Maris Ogg, president at Tower Bridge Advisors, according to Market Watch.
The expiring March crude gained 6.2%, settling at $31.48 a barrel. CNBC reported that the April contract settled up $1.64 at $33.39 a barrel. In its medium-term outlook on 22 February, the International Energy Agency said US shale oil production is expected to fall by 600,000 barrels per day (bpd) in 2016, with an additional 200,000 bpd in 2017. Reuters noted that the forecast added to the previous week's drop in US oil rig count to their lowest level since December 2009.
Treasury yields rose and gold prices fell, CNBC reported. Treasury yields surged, with the 2-year yield holding higher 0.75% and 10-year yield holding higher at 1.76%. Gold futures dropped 1.7% and settled at $1,2010.10 an ounce.
According to CNBC, the US dollar index traded nearly 0.8% higher. The euro held at $1.10—the lowest against the dollar in nearly three weeks—and the yen at 112.80 yen against the greenback. The pound sterling's decline due to heightened Brexit worries, contributing to the dollar's rise.
Asian markets closed higher on 22 February, with Japan's Nikkei 225 index closing almost 1% higher and The Shanghai Composite Index closing 2.4% higher. European stocks also closed more than 1.5% higher.