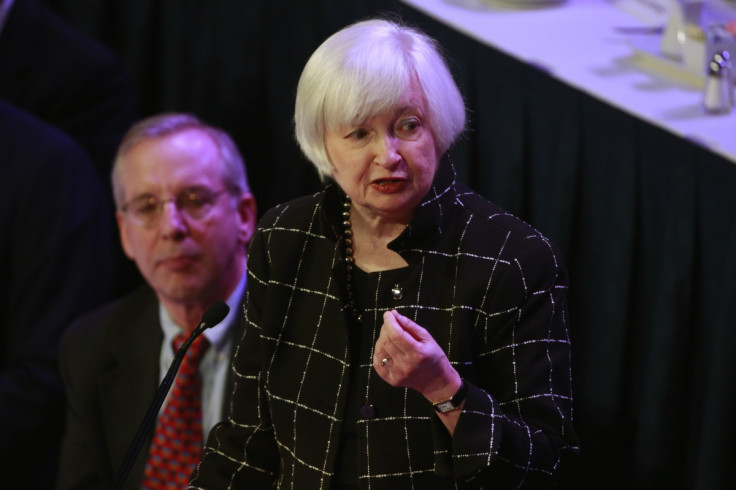 US equity markets gained ground early on Wednesday (30 March), after conciliatory remarks from the Federal Reserve chairwoman Janet Yellen appeared to improve sentiment among market participants. Shortly after the opening bell, the Dow Jones Industrial Average was up 0.7% to 17,756.01, while the S&P 500 and the Nasdaq were 0.64% and 0.71% higher respectively after Wall Street hit 2016 highs in the previous session.
Yellen strikes a dovish note
Speaking to the Economic Club of New York on Tuesday (29 March), Yellen said it was justified for the US central bank to adopt a cautious stance on interest rates because of the health of the global economy. The Fed chairwoman, who appeared to all but rule out a rate hike in April, indicated it was too soon to determine whether the recent pick up in inflation would last.
"It's clear from the contradictory messages from Fed officials over the last week, and the increasing dovishness of Yellen, that policymakers are now moving further from forming a consensus than they have previously," said Oanda's senior market analyst Craig Erlam.
On the macroeconomic front, data released earlier in the day showed the US private sector added 200,000 jobs in March compared with a gain of 214,000 in the previous month. The figure was also marginally lower than the 205,000 reading analysts had expected.
Asian stocks surge on Fed's comments
Elsewhere, with the exception of Japan's Nikkei 225, Asian stocks recorded firm gains as the Shanghai Composite Index and Hong Kong's Hang Seng rose 2.77% and 2.15% respectively. European equities followed suit and were all firmly in the black by mid afternoon, with London's FTSE 100 up 1.68% and Germany's Dax 1.78% higher.
Among US stocks, Boeing edged higher after revealing on Tuesday (29 March) that it will cut over 4,500 jobs by June in an effort to accelerate cost cuts. Meanwhile Apple was also on the front foot after a report from the Wall Street Journal said the company will supply every Major League Baseball team with an iPad Pro to help teams and coaches analyse performance data.