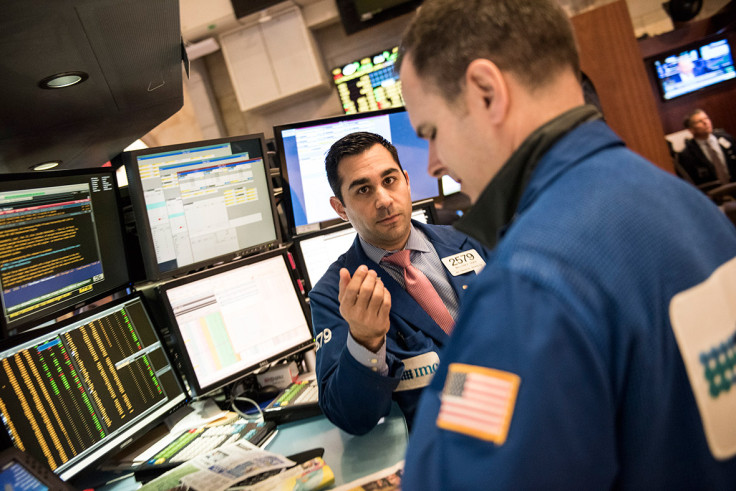 US equity markets edged lower on Tuesday (8 March), snapping a five-day winning run as investors analysed disappointing data from China.
Shortly after the opening bell, the Dow Jones Industrial Average was down 0.55% to 16,980.09, while the S&P 500 and the Nasdaq were 0.70% and 0.84% lower respectively, as Wall Street failed to build on the previous session's gains.
"With little on the economic agenda it looks the bearish sentiment induced by that Chinese data is set to continue, the only hope for a shift in sentiment arguably coming from any upwards movement in the oil price," said Connor Campbell, analyst at Spreadex.
Having climbed to a year-high on 8 March, crude prices continued to gain. West Texas Intermediate climbed 0.81% to $38.21 (£26.83, €34.55) a barrel, while Brent crude rose 1.09% to $41.29 a barrel.
However, despite the increase in crude prices some oil-related stocks, such as ConocoPhillips and Apache Corp, remained in the red. Among other stocks, shares of Shake Shack Inc. dived after the burger chain posted a disappointing sales forecast late on 8 March, while Nike shares fell following the company's decision to suspend its relationship with tennis star Maria Sharapova after she revealed she had failed a drug test.
Elsewhere, Asian stocks endured a mixed session, with Hong Kong's Hang Seng Index and Japan's Nikkei 225 dropping 0.73% and 0.76% respectively. The Shanghai's Stock Exchange, however, gained 0.14% , even though data released earlier in the session showed exports in the world's second largest economy declined for the eight consecutive month.
Exports plunged 25.4% year-on-year in February, the worst performance since 2009, although analysts remained confident of an upturn in fortunes in China's economy.
"The contraction in China's exports deepened last month but this weakness should soon reverse as seasonal distortions fade," said Julian Evans-Pritchard, China economist at Capital Economics.
"Meanwhile, relatively strong commodity import volumes ought to help assuage concerns over weak domestic demand."
European stocks were also in the red by mid-afternoon, with London's FTSE 100 down 0.46%, while Germany's Dax and France's CAC 40 were both down 0.62%.