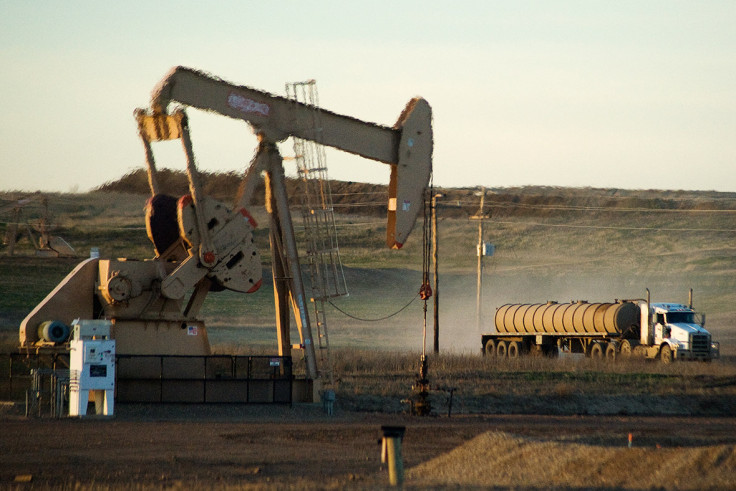 The ongoing crisis in the global oil markets will begin to ease by next year, when the current oil prices will force the US to limit its output, the International Energy Agency (IEA) said on Monday (22 February).
In in its medium-term outlook report, the IEA indicated production levels in the world's largest economy will then increase again to reach an all-time high by 2021, when US crude companies are expected to produce 14.2m barrels of oil per day (bpd).
Production of US shale oil, known as light, tight oil, is forecast to decline by 600,000 bpd this in 2016 and by a further 200,000 bpd next year before beginning a slow recovery, while global supply is expected to reach 4.1m bpd over the next five years, compared with total growth of 11m bpd between 2009 and 2015.
"Only in 2017 will we finally see oil supply and demand aligned but the enormous stocks being accumulated will act as a dampener on the pace of recovery in oil prices when the market, having balanced, then starts to draw down those stocks," the IEA said. "Today's oil market conditions do not suggest that prices can recover sharply in the immediate future."
Oil prices have fallen by a quarter since the turn of the year and by 75% over the last 18 months amid concerns over a global oversupply, which have been exacerbated by Iran's return to the global economic scene after a 10-year hiatus due to the international sanctions that were imposed on Tehran.
The Organisation for the Petroleum Exporting Countries (OPEC) has repeatedly failed to come to an agreement to curb production but, earlier in February, Saudi Arabia's oil minister Ali Al-Naimi said that his country and Russia, the world's two largest crude producers, had reached an agreement not to increase oil production in 2016.
Saudi Arabia, however, made clear that what would be the first global oil production deal in 15 years would only go ahead if both OPEC and non-OPEC producers committed to adhere to the plan, something Russia failed to do in a similar situation in 2001.
Those hopes, however, were soon dented after Iran's OPEC envoy, Mehdi Asali, indicated that Tehran intends to increase its output until it reaches the pre-sanctions levels, claiming it would be "illogical" for Iran to cut production.
Oil prices, however, rallied during the first session of the week and, as of 3.40pm on 22 February, both benchmarks had gained over 5%, with Brent crude up 5.17% to $34.81 (£24.72, €31.56) a barrel, while West Texas Intermediate rose 5.70% to $33.67 a barrel.