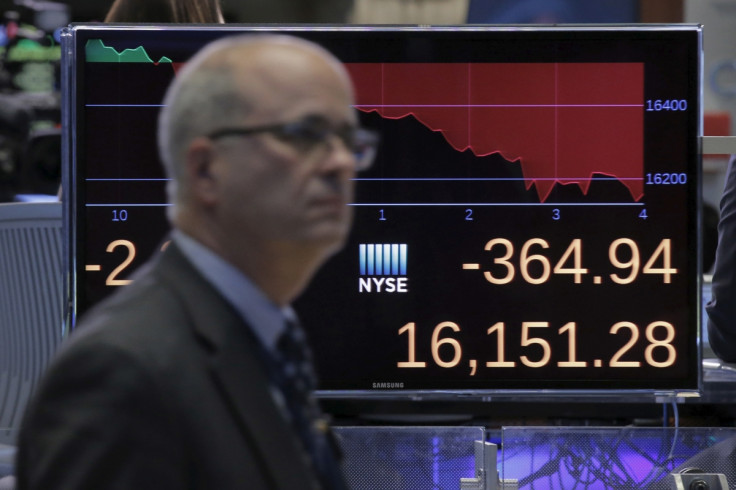 Wall Street was on the back foot early on Tuesday (9 February) as US stocks extended losses after oil prices slid again and Asian stocks were hit by a sharp sell-off, which saw the Nikkei close firmly in the red.
Shortly after the opening bell, the Dow Jones Industrial Average was 0.65% down to 15,922.95, while the S&P 500 and the Nasdaq were 0.89% and 1.21% lower respectively, compounding the losses suffered in the previous session, when the three benchmarks fell between 1.1% and 1.8%.
Oil prices appeared to have shrugged off a downbeat report from the International Energy Agency, which forecast the oil crisis could worsen in the future, but could not sustain the gains and edged lower, as West Texas Intermediate fell 0.81% to $29.45 a barrel, while Brent lost 0.86% to $32.60 a barrel.
"Crude prices remain unstable after the slight gains of yesterday failed to break four days of downtrend," said Michael Van Dulken, head of research at Accendo Markets. "WTI in particular looks to be headed sub-$30 again today amid a continued lack of cohesion within OPEC."
Ahead of Federal Reserve chief Janet Yellen's testimony later this week, investors awaited a December reading on job openings and wholesale inventories figures for the same month, as pressure on the US central bank intensifies.
"The Fed's decision to raise interest rates for the first time in almost a decade in December has been criticised by some, especially in light of how the markets have behaved since," said Oanda's senior market analyst Craig Erlam.
"The Fed had previously hinted at a further four rate hikes this year, something that seems very unlikely at this stage. It will be interesting to see in the coming days whether Yellen sticks with these original forecasts or whether recent conditions have changed the central banks' plans."
Elsewhere, while markets in China, Hong Kong and South Korea remained closed for the Lunar New Year holiday, Japan's Nikkei 225 sank 5.4%, while European stocks were nursing heavy losses by mid-afternoon, with London's FTSE 100 down 1.40% and the other main European benchmarks over 2% in the red.
On the company front, Coca-Cola slid despite posting better-than-expected fourth-quarter revenue, as earnings per share fell below forecast, while Sears Holdings was firmly in the red and warned its fourth-quarter revenue would fall short of expectations, leading to further store closures and make deeper cost cuts.