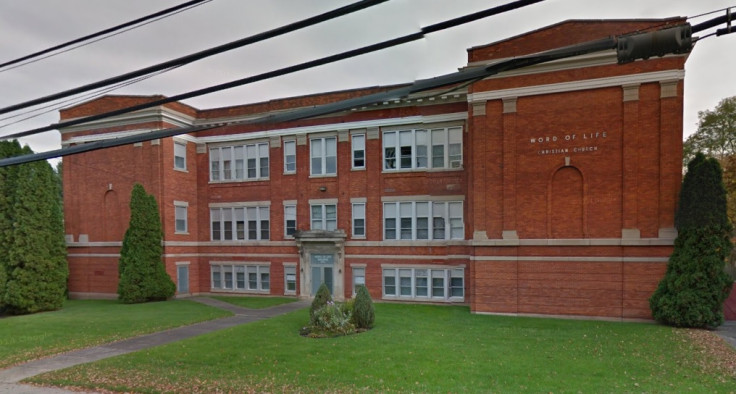 The pastor of a church in central New York is among eight people who have been indicted by a grand jury in connection with the death of a teenage parishioner. Bruce and Deborah Leonard were a arrested on preliminary charges of first-degree manslaughter after their son Lucas Leonard, 19, was found in the Word of Life church in Chadwicks, New York, with what appeared to be gunshot wounds on 12 October.
He was taken to hospital where he was pronounced dead. It emerged that Lucas had been severely beaten in an hours long "counselling session" aimed at compelling him to "confess his sins." His younger brother, 17-year-old Christopher Leonard, was seriously injured, but attempted to resuscitate his brother before the boys were place into two separate vans and taken to hospital.
He later told police he and his brother were beaten with an electric extension cord fashioned into a whip. Both boys had injuries to the genitals, backs, thighs and abdomen. Several children in the church, which used to be a school, were handed over to child welfare officials and the building was cordoned off following the shocking incident.
Last month, Christopher Leonard testified at a preliminary hearing that Traci Irwin, the 29-year-old pastor of the Word of Life Church had organised the so-called counselling session.
The brothers' father, Bruce Leonard, 65, is charged with 13 criminal counts including second-degree murder, kidnapping and gang assault. Deborah Leonard was not named in the grand jury indictment, but she is scheduled to appear in court on 2 December to face separate charges of first and second-degree assault, her lawyer said Sky News reports.
Also named in the grand jury indictment are: David Morey, 26, Linda Morey, 54, and Joseph Irwin, 26, and Sarah Ferguson, 33, the half-sister of Lucas and Christopher who were each charged with assault following the attack on Lucas and his brother Christopher. All five are charged with second-degree murder, kidnapping and gang assault. An eighth person, church deacon Daniel Irwin, 24, faces charges of second-degree manslaughter, kidnapping and gang assault.