A brewery in Philadelphia has launched a range of anti-Donald Trump beers in a bid to discourage Americans against supporting the Republican frontrunner ahead of this year's US elections.
The Dock Street Brewery revealed on 28 March that it has made its first beer in its anti-Trump range, the Short Fingered Stout, a reference to the size of the 69-year-old real estate mogul's hands. The beverage is being sold in a bottle with a label that features a mock image of Trump and the slogan. 'Friends Don't Let Friends Vote Drumpf'.
Brewery officials said to NBC they used the name Drumpf after Comedy Central host John Oliver encouraged its use as part of his criticism of Trump, with the Drumpfs being the original name of Trump's ancestors.
"We described it as a bitter and delusional stout with an airy, light-haired head atop a so-so body. Don't worry, it's bark is worse than it's bite. This big baby comes in a somewhat conservative 4.5%," said Marilyn Candeloro, an official at Dock Street Brewing Company.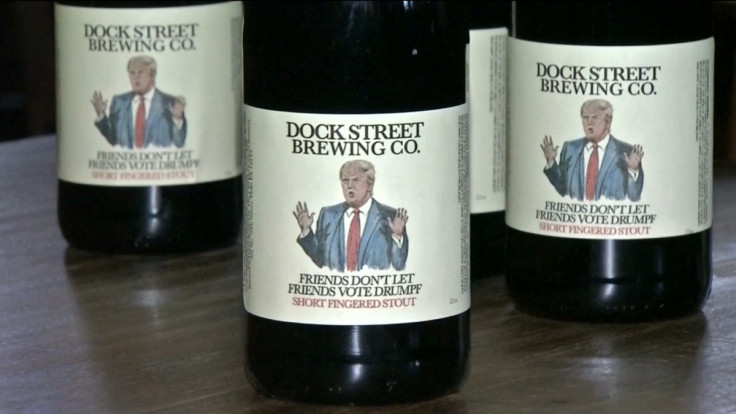 Trump has made headlines for supporting a temporary ban on Muslims entering the United States and controversial statements about immigrants and women. Real estate billionaire Trump's coarse rhetoric has won him some fans, but there's also a rise in anti-Trump sentiment among various groups of voters that could pose a problem for the New York billionaire in his quest for the White House.
Nationwide, Reuters polling conducted on 22 March showed Trump with a commanding lead among Republicans with 44.6% support. By comparison, 26.9% said they supported Cruz and 19.8% supported Ohio Governor John Kasich. The US presidential election is on 8 November.