US stocks managed meagre gains on Thursday (9 March) as investors prepared for the next day's jobs report. The bull market also marked its unofficial eighth anniversary.
The Dow Jones Industrial Average gained 2.46 points, or 0.01%, to settle at 20,858.19. Johnson & Johnson, which rose 1.49%, contributed the most gains to the blue-chips gauge, according to CNBC.
The S&P 500 added 1.89 points, or 0.08%, to close at 2,364.87, aided by a rebound in energy shares. According to MarketWatch, energy stocks at one point led the S&P's decliners, but recovered to rise 0.6% as crude oil pared losses. The healthcare sector led five sectors higher, while real estate the top decliner.
Meanwhile, the Nasdaq Composite added 1.25 points, or 0.02%, to end at 5,838.81.
"This is a market that has encountered some buying exhaustion," Mark Luschini, chief investment strategist at Janney Montgomery Scott, told CNBC. "I think its gotten to the point where [it has] to keep getting surprised or put a down-payment on what the future holds."
According to MarketWatch, the bull market celebrated its eighth anniversary. The S&P marked its bear-market closing low on 9 March 2009 and has since gained 249%.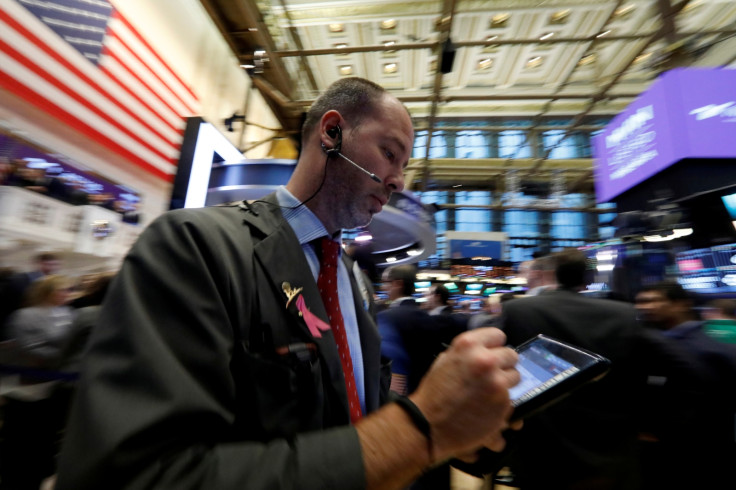 Investors are waiting for the February confirm payrolls report, which will be released 8.30am EST/1.30pm GMT on Friday. ADP and Moody's announced on 8 March that private companies added 298,000 jobs in February, surpassing estimates. The report prompted Goldman Sachs and UBS to raise their estimates for Friday's report.
The payrolls report will be crucial as Wall Street looks to further confirm the Federal Reserve will hike up interest rates next Wednesday (15 March). CME Group's FedWatch tool has reported the March rate-hike expectations have risen to 90.8%.
US Treasurys extended declines, with the benchmark 10-year yield rising above 2.6%. Gold futures declined, as did a key dollar index, MarketWatch reported.