Tesco to pay back nearly £10m to staff after huge payroll blunder
Supermarket chain say 140,000 workers were mistakenly underpaid under new payroll system.
Supermarket giants Tesco will pay back almost £10m ($12.2m) to 140,000 staff after a system error led to them being paid less than the national living wage.
Britain's biggest supermarket chain say that current and former staff members will receive, on average, around £40 by the end of the month.
Tesco say the mishap took place when they implemented a new payroll system and reviewed its old one.
The British multinational found errors occurred made when staff made voluntary contributions from their wages to benefits such as pensions, childcare vouchers and cycle-to-work schemes which resulted in their pay after a salary sacrifice not reaching national living wage levels.
The current national living wage is £7.20 an hour for workers who are 25 and over and £6.95 for 21-to-24-year-olds.
UK and Ireland chief executive Matt Davies released a statement on Thursday (9 March) saying the firm will repay £9.7m.
"As soon as our own review identified this issue we took immediate action to resolve it and establish which colleagues are affected," said Davies.
"We've apologised to our colleagues and our priority now is to talk to them about how this affects them individually, and make any necessary payments.
"We expect payments to be up to £40 for the majority of affected colleagues."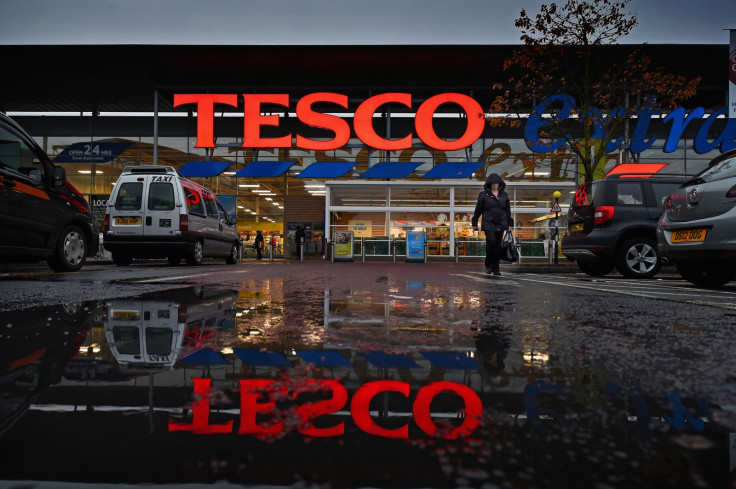 Tesco say that they have also notified HM Revenue & Customs and shopworkers' union Usdaw about their mistake.
Usdaw national officer Pauline Foulkes confirmed they were working with Tesco on the issue: "We continue to work with the company to ensure all staff affected are informed and that their pay is corrected and reimbursed as a matter of urgency.
"Our priority now is to agree measures with Tesco to ensure this doesn't happen again. In the meantime we are providing our members with the support and advice they require."
In February this year, Argos owner Sainsbury's was fined £1.5m by HMRC for paying 37,000 workers less than the minimum wage after "incorrect" payments were revealed.
On 27 January, Tesco announced plans to buy food wholesale business Booker in a deal valued at £3.7bn.
The two companies said the surprise move would provide "greater choice, quality, price and service" in the British food market.
© Copyright IBTimes 2023. All rights reserved.