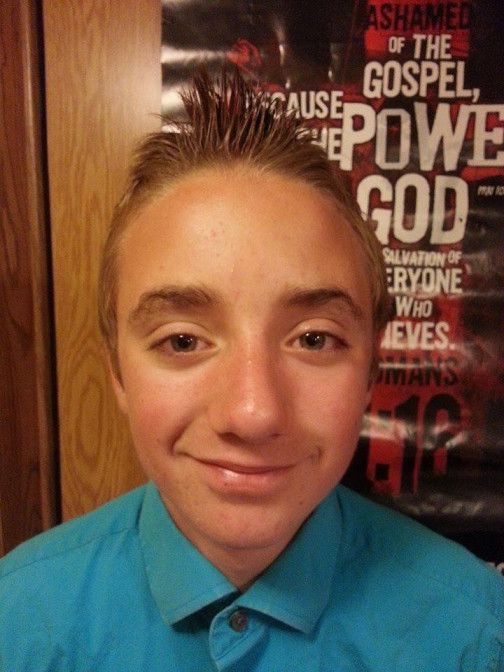 A 14-year-old boy has died after he contracted a brain-eating amoeba while swimming in a lake.
Hunter Boutain, of Alexandria, Minnesota, became critically ill after swimming in Lake Minnewaska on Tuesday (7 July). He fell into a coma and his condition deteriorated on Thursday (9 July).
His family issued a statement confirming that he has been declared brain dead.
"Hunter's condition deteriorated throughout the night and he was declared brain dead (Thursday) morning," the statement reads. "Hunter died surrounded by his family. It is a deeply emotional time for all us."
"I thank you all for praying for Hunter Boutain," his older brother, Lee, wrote on his Facebook page. "The Lord didn't want him to stay on earth. As much as I am hurt I know I can't love him as much as GOD."
Hunter was being treated at The University of Minnesota Masonic Children's Hospital for suspected primary amebic meningoencephalitis (PAM), a rare and often fatal brain infection caused by the Naegleria fowleri amoeba which is found in warm freshwater.
The amoeba can infect people by entering the body through the nose, usually when people get water in their nose from swimming and diving.
Symptoms include headaches, fever, nausea, vomiting and stiff necks. Secondary symptoms can include confusion, hallucinations, lack of attention, loss of balance and seizures.
There have been 35 confirmed cases of infection in the last 10 years in the US, CBS News reported.
Experts have said the risk of contracting the infection can be reduced by using nose clips, keeping your head out of the water and avoiding stirring up sediment at the bottom of shallow freshwater areas.
Health officials have been working to confirm whether Hunter's infection was the result of the water parasite.