US 2012: Tim Tebow Prays for Political Future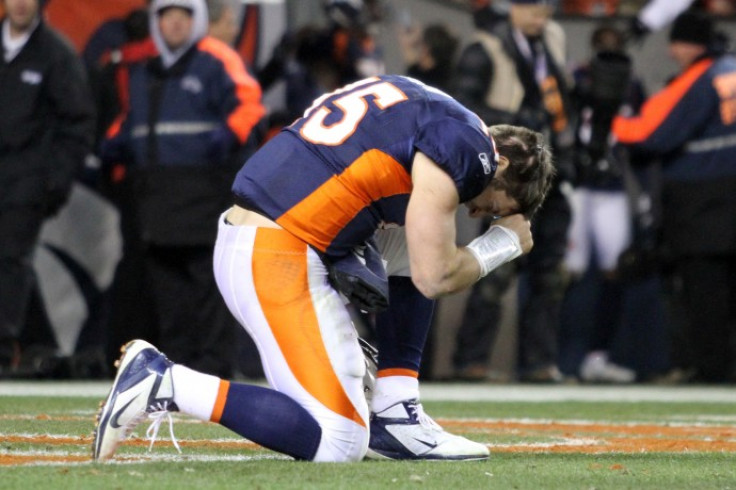 The Denver Broncos quarterback Tim Tebow has hinted that his future may be as a US congressman.
Speaking to the Golf Channel's David Feherty, Tebow said: "It could be something in my future. It's something I'll have to think about and pray about."
Following the interview, a poll asked Americans what they thought about the 24-year-old quarterback running for office. An overwhelming majority said "Yes, he'd make a great politician."
Tebow became one of the best known players in the NFL worldwide following his famous Christian kneel, lampooned as "Tebowing".
Early in his NFL career, Tebow pencilled John 3:16 below his eyes. It became one of the most searched term on the internet. He was later banned from wearing the quotation.
As a man of deep religious roots, Tebow ticks many of the right boxes in the US. His ability to command huge crowds, to speak well and to act as an inspiration has given rise to the belief that in 15 to 20 years he may run for office.
He will not be able to run for the highest office, however. As he was born in the Philippines, his political career can only go as far as the upper house on Capitol Hill.
© Copyright IBTimes 2023. All rights reserved.