Sprint legend Usain Bolt is on the brink of another major milestone in his life, and this time it's related to his personal life. Christine Bolt-Hylton, Bolt's sister revealed that the Jamaican would get engaged to his girlfriend, Kasi Bennett when he returns from Rio.
"I've met her and she's lovely, she's perfect for Usain. I would say that there's a very strong possibility they'll get engaged when he comes home. I last saw them in March at Usain's restaurant in Jamaica and they looked very comfortable together, sharing their food and laughing and joking", Bolt-Hylton said as quoted by news Australia.
"They like the same music, the same food and doing the same things together and it makes sense for them to get together. I've talked to Usain about starting a family and he says he wants to, and I'm sure he will now he's achieved so much."
Kasi, 26, who has been dating the legendary sprinter for over two years, will reportedly join the entire Bolt clan when he parties following his historic exploits at the recently concluded Rio 2016 Olympic Games. Bolt has kept his love for Kasi secret in the past, only recently admitting that he his dating a woman from back home for the past two years.
However, Christine has confirmed that both of them have been together for three years and that Kasi might just be the one for him.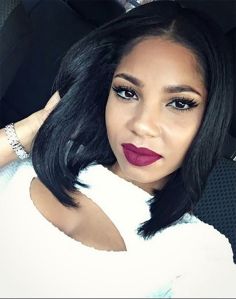 "He doesn't live with Kasi at the moment but he spends all his time with her when he's here, chilling out and relaxing between races and training. Usain has had a few girlfriends, but not too many, but no one ever as serious as Kasi and I'm sure he'll be settling down with her before long."
"I think she's the one."
Bennett has been prolific on social media, supporting Bolt throughout his stint at Rio. The 26-year-old beauty is a fashionista and has more than 30,000 followers on social networking site, Instagram.
Bolt, 30, who is worth an estimated £ 46 million created history at the Olympic Games, becoming the first athlete in history to claim the "triple triple" at Rio 2016. The 29-year-old won his third consecutive 100m, 200m and 4X100m races to secure nine gold medals in what is an unmatched track career.