Who is Kasi Bennett, the secret girlfriend of Olympic champion Usain Bolt?
Bolt's girlfriend supported him throughout his record-making stint at Rio 2016.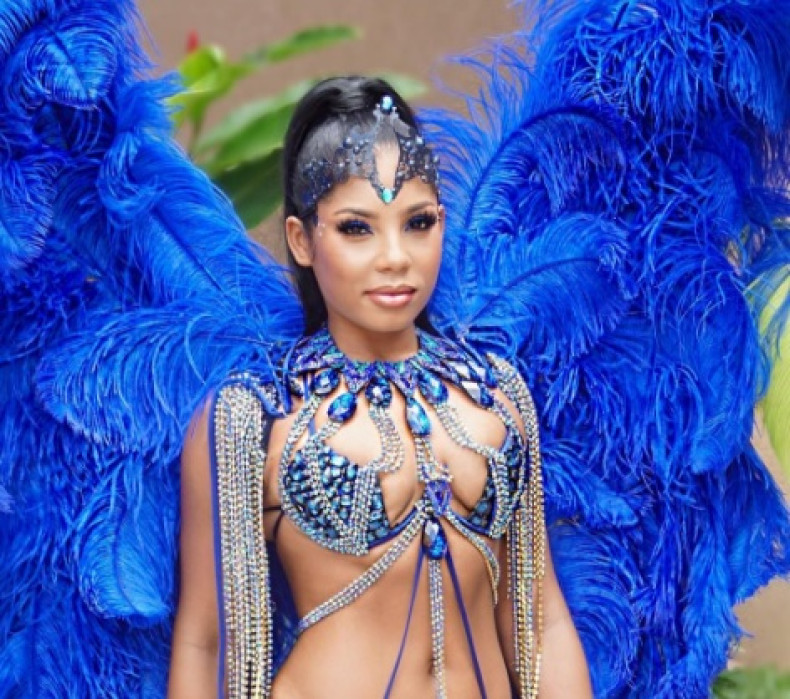 Usain Bolt has solidified his status as one of the greatest athletes in history after the sprint legend ended his Olympics career in Rio by winning a ninth gold medal in the men's 4x100m relay. While many fans are still stunned by the record-making feat, there is one person that never once doubted his ability to get the unprecedented 'treble' – his girlfriend, Kasi Bennett.
During his time in Rio, Bennett has been supporting her man either on social media or in the stands. She celebrated his sensational wins with such vigour fans would be forgiven for believing she also competed in his three events.
When Bolt roared to the finish line in the 200m final she told her 2,176 Twitter followers: "This level of pride is unfathomable."
Earlier this year, Bolt revealed that he had been in a relationship for two years, telling the Telegraph that he was keen to keep his special lady out of the headlines.
"I'm not going to tell you who she is', he said "I want to keep it small for now, because I know when it gets out there's going to be a lot of things to say, and I told her she can't handle it. Because I've been through the media. I understand how you guys are – especially the British media."
He may want to take things slow, but his mother Jennifer Bolt has made it clear that she wants grandchildren.
"I would hope he'll settle down, get married and start his family," she recently told CNN's Don Riddell "I know he'll settle down because he has said it. He told me many times that he's going to start his family."
But who is Kasi Bennett? We get to know the women that owns the heart of the fastest man alive a little better.
Kasi Bennett facts
At 26 she is four years younger than Bolt, who turns 30 on 21 August.
She also hails from Jamaica.
She is an avid social media user and now boasts over 30k followers on Instagram. Her twitter handle is @kasi__b.
Besides selfies, her Instagram is filled with OOTD (outfit of the day) snaps.
She never doubted her boyfriend's ability to make history in Rio, evening predicting that he would get his 'treble'. "History book time #TeamBolt #Jam ❤," she wrote on twitter on 18 August.
He recently referred to the couple as 'President and First Lady' in an Instagram post.
She often refers to Bolt as ' Boss man'.
Couple were spotted indulging in some PDA during a parade in New Kingston in April.